Sustainable economy: Environmentalists canvass alternatives to oil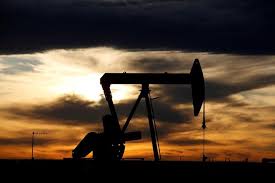 Two environmentists on Thursday suggested alternatives to the Nigerian oil revenue driven-economy in order to foster a sustainable environment for the country.
The environmentists are : Mr Solomon Adefolu, a Climate Programme Lead Officer with the Nigerian Conservation Foundation (NCF), and Prof. Eden Eniang, the Director of Biodiverty Preservation Centre, Uyo.
They made the suggestions during separate  interviews granted  Naturenews in Lagos.
They said that continuous reliance on crude oil extraction for the economy would pose threats to the nation's economy.
Adefolu said that North-America, once considered one of the stable regions on earth had recently been fraught with life-endangerd environment crisis in the form of hurricanes, landslides and earth tremors with lives and properties lost.
According to him, the extraction of crude oil and other drilling activities predominant in the region have continually degraded the environment and caused the disasters.
"The exploration activities over the years have made the earth to overshoot its capacity and the outcome is the catastrophic response of the earth that tends to extinct human habitat in the area."
He advised that Nigerians should not wait for such natural disasters to start happening in the country before they begin to take precautionary meaures to prevent them.
He said this is essential because oil extraction is going on in Nigeria.
"Some semblances of earth tremor are being experienced in some parts of the country with Abia's experience in August as the most recent," he said.
Adefolu advised to embark on massive land reclamation of all mining sites to restore the battered earth structure.
He appealed to the Federal Government not to delay in its effort to replace fuel with gas as the source of energy for the county.
Similarly, Prof. Eniang said that the earth had exhausted its budget for human habitat because of human activities that are injurious to its topography and ecosystem.
He said that such activities had deprived the environment from being self-reliant.
He said that some of the things that triggered the environmental crisis were the shifting of earth's plates, and the advance and retreat of glaciers.
Eniang listed others as the addition or removal of earth surface water or ground water, and the injection or removal of fluids due to industrial activities.
He added that afforestation and stoppage of those acts that pose threats to the environment were needed to aid the environment to revert to its original state,and sustain human habitats.