LASG plans fair to drive MSME development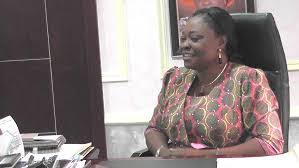 The Ministry of Commerce, Industry and Cooperatives (MCIC), Lagos, on Thursday unveiled plans to host an exclusive fair aimed at driving the growth and development of Micro, Small and Medium Enterprises (MSMEs) in the state.
Dr Lola Akande, Commissioner, MCIC, spoke of the plan at a news conference to herald the official commissioning of the MSMEs Fashion Shared Facility, also known as the Eko MSMEs Fashion Hub-1.
The theme of the fair, the 5th edition and first to be held during a pandemic, is "Survival strategies to beat the odds".
Akande said that the state, in acknowledging the role of MSMEs in economic growth, would give entrepreneurs stalls free of charge to showcase their products and improve profitability.
She, however, said that the shared fashion facility, equipped with state-of-the-art machinery to afford MSMEs in the fashion space the opportunity to utilise it, would cost N2500.
"It is our hope that the facility would enhance productivity and apparel quality that can compete favourably with their counterparts around the world, thereby promoting the Made-in-Lagos brand.
"In so doing, skilled and semi-skilled fashion designers who ordinarily would be thwarted by prohibitive start-up expenses are availed the privilege of access to these industrial machines.
"All these, for a token, would ultimately create jobs, boost trade and commerce, improve income and increase the State's Gross Domestic Product (GDP) as a corollary," the commissioner said.
Akande said that Public-Private Partnership (PPP) was an integral element of the expected economic recovery and development of the state.
She said that PPP was the 5th pillar of the current administration's THEMES agenda in the state, aimed at making Lagos a 21st century economy.
The commissioner said that the fashion hub, scheduled to hold on Sept. 18, would be commissioned by Vice President Yemi Osinbajo via zoom teleconference.
She said that the Lagos State Governor, Mr Babajide Sanwo-Olu, would cut the tape at the venue in line with COVID-19 protocols of social distancing.
Naturenews reports that the Lagos MSME fair is scheduled to hold from Sept. 22 to Sept. 27, at Blue Roof, LTV 8.