Open defecation: UNICEF promises FG, states continued support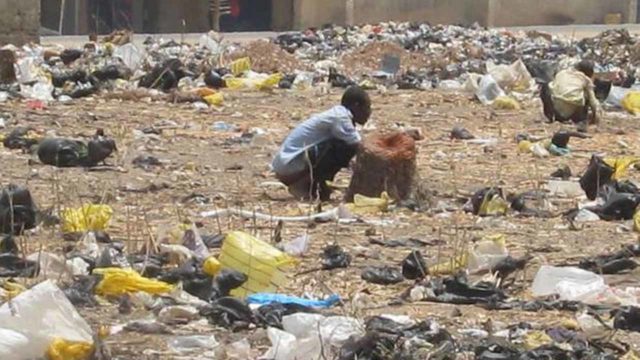 The United Nations Children Fund (UNICEF) says it will continue to support the Federal Government to end open defecation in Nigeria.
The international agency also said that it would continue to partner with state governments to minimise the menace of open defecation.
Mr Monday Johnson, UNICEF Water, Sanitation and Hygiene (WASH) specialist, said this at a two-day media dialogue on open defecation free in Southwest states on Wednesday in Ibadan.
The News Agency of Nigeria (NAN) reports that the programme was organised by UNICEF in collaboration with Oyo State Ministry of Information and Orientation.
The workshop has as its theme: "Eliminating Open defecation in SW states in Nigeria".
Johnson, who noted that Nigeria overtook India in 2019 in open defecation practices, said Nigeria was now on number one position worldwide in open defecation practice globally.
According to him, Water, Sanitation and Hygiene National Outcome Routine Mapping (WASH-NORM) 2021 report revealed that no fewer  than 48 million Nigerians indulge in open defecation.
Johnson said that Nigeria could not continue the usual practice of open defecation, if it was ready to meet the national deadline of 2025 open defecation free society.
According to him, for the country to reach its target of open defecation free society, there is need for increased investments and targeted funding for sanitation and hygiene.
"The overall vision of UNICEF Nigeria water, Sanitation and Hygiene programme is to support the federal government.
" To ensure that by 2027, move Nigerians, especially those in vulnerable situation realise their right to safely manage drinking water, sanitation and hygiene services through improved access to affordable, sustainable and safely managed sanitation and hygiene services,"  he said.
Also, Mr Dotun Oyelade, the Oyo State Commissioner for Information and Orientation, said the state was working toward ending open defecation by 2028.
Oyelade said that before the end of 2028, there would be improvement in the menace of open defecation in the state.
He said the state government was always ready to cooperate with UNICEF in all areas affecting the general well-being of the
Oyelade, who noted that the state government was ready to partner UNICEF in ending open defecation in the state and Nigeria at large, said it was sad that Nigeria had overtaken India in open defecation practice.
" It is very sad that Nigeria is now number one open defecation country globally.
"Oyo state in the next few years, will ensure there is a significant improvement in the menace of open defecation.
"We are very happy and encouraged  that UNICEF is in collaborating with Oyo state to end open defecation," he said.