NGO calls for change in women's mindset toward climate finance, Green fund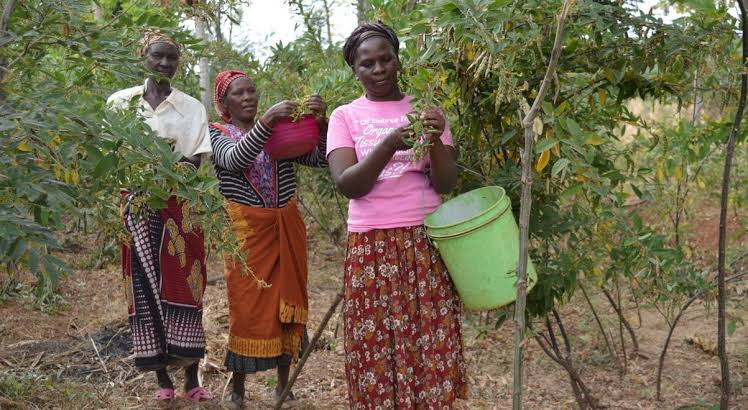 Centre for 21st Century Issues, an NGO has urged women to act as catalyst in climate finance and Green Climate Fund (GCF), saying this will require a change of mindset.
The Executive Director of the centre, Ms Titilope Akosa, made the call on Monday. Akosa said that the GCF was a fund set up by the UN  Framework Convention on Climate Change (UNFCCC) to assist developing countries to combat climate change.
"It is time for women to add their voices to climate finance, not just that but for them to wake up and begin to benefit from climate finance.
"For us in Nigeria, as women we are ready to engage the climate finance not only climate finance, green finance and also the green climate fund and we have started and we will not look back.''
Akosa said that the objective of the just-concluded workshop was to raise awareness and build the capacity of women at national and local levels to engage in climate finance and the green climate fund in Nigeria.
Dr Eugene Ituah, a resource person, who spoke on Green Finance and Climate Finance, said that the aim was for people to appreciate that for Nigeria to develop in a manner that was climate resilient with low carbon focus, there was need for climate finance.
Ituah said that climate finance was a subset of green finance, adding that there were opportunities for women in terms of attracting domestic finance or international finance in development.
"We had a workshop that focused on climate finance for women in Nigeria, and so we are looking at gender-responsive programmes that can be articulated and indeed proposals that can be prepared so that we can attract finance that are green related.
"Women are at the receiving end in most of the things that we do. Are we looking at the farms that have flooded? Who are those that bear the brunt of the challenges? The answer is women.
"Men can always travel and look for other means of livelihood but not so with women, who will be there to maintain the home, take care of children and even the men.
"So in other words, whatever we are doing, the opportunities that we are trying to see, women should be taken into consideration in all the decisions.''
Ituah said that women could benefit immensely if they were able to follow the things discussed, adding that they should not drop the ball but become catalysts for a transformative change.
The centre organised a workshop on "Climate Finance and the Green Climate Fund for Women" in Abuja in partnership with Booth Ends and the Lagos State Government recently.
A representative of Lagos Government, Ms Yewande Seriki at the workshop told NAN that the state was currently working on developing a robust climate action plan.
Seriki, who is of the Lagos State Ministry of Environment and Water Resources, said that the plan would be an evidence-based one, adding that the state had conducted greenhouse gas solution inventory with data.
"We use adequate data to gather these information, we have had various stakeholders' engagements which have been very inclusive with representatives from different sectors,'' she said.
Seriki urged women to make themselves available for funds like the GCF, saying "we are the future of the nation''.