Climate Finance Africa needs $3tn to Finance SDGs, Climate Transition target — IMF Report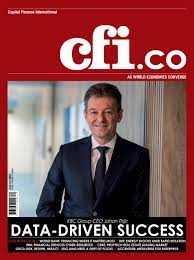 By Fatima Saka
The International Monetary Fund has emphasized the need of Nigeria and other African countries to explore substantial markets and developing economies of $3trillion yearly 2030 to finance its sustainable development goals and the climate transition target.
This was revealed on Wednesday in a new report titled "Countries Can Tap Tax Potential to Finance Development Goals".
The report stated that the research found that many countries had the potential to increase their tax-to-GDP ratios enabling them to provide critical government services by as much as 9 percentage points through better tax design and stronger public institutions.
Emphasizing in the report said that making use of that potential would also contribute to financial development and private-sector entrepreneurship.
It added that easier financing, together with efficient and well-targeted spending, including strengthening social safety nets, would go a long way toward delivering sustainable development.
According to the report, the average tax-to-GDP ratio in emerging market and developing economies has increased by about 3.5 per cent points to 5 per cent since the early 1990s, driven primarily by taxes on consumption, such as value-added and excise taxes.
The report read partly, "Emerging markets and developing economies need $3tn annually through 2030 to finance their development goals and the climate transition. That amounts to about 7 per cent of these countries' combined 2022 gross domestic product and poses a formidable challenge, particularly for low-income countries.
Countries have considerable room to collect more revenue based on their tax potential the maximum a country can collect given its economic structure and institutions. We find that low-income countries could raise their tax-to-GDP ratio by as much as 6.7 percentage points on average."
The Washington-based lender further noted that improving public institutions, including reducing corruption, to the level of those in emerging market economies would result in an additional 2.3-point increase.
It also said that emerging market economies could raise their tax-to-GDP ratio by 5 percentage points on average while improving their institutions to the average of advanced economies could raise an additional 2 to 3 points.
"Some policymakers hope for additional revenue from the ongoing international collaboration on taxing profits of large multinational corporations. The direct revenue impact of this initiative is likely to represent only a tiny fraction of the overall revenue needs.
"To build tax capacity, governments will need to take a holistic and institution-based approach that focuses on leveraging core domestic tax policies," the report further stated.
78th UNGA: Salako Calls on World Leaders to Consider Equality in Dishing-Out Climate Financing
By Fatima Saka
The Minister of State for Environment, Dr Iziaq Adekunle Salako has urged world leaders to consider equality when it comes to climate financing in resolving the global crisis, saying that there is inequity in the ways countries are impacted by the biodiversity crisis.
Dr. Salako made this call on Tuesday at the 78th Session of United Nations General Assembly In New York, while highlighting challenges facing African Countries.
He added that "in ECOWAS countries, a lack of solutions means that our communities become poorer, our food security is jeopardized, and our rural populations are forced to relocate.
"Second, there is inequity in the burden placed on countries to implement global commitments. Biodiversity-rich countries like those of ECOWAS incur more costs and more scrutiny for implementing strong biodiversity commitments.
"And third, there is inequity in the level of global ambition shown to address the crisis."
The vision of Nigeria and the rest of Africa is to ensure that the World truly unites and responds as one. Each Coalition brings hope in reaching this goal, but we need to go further together.
The Minister also spoke on the efforts of African countries in curtailing the effects of the challenges and emphasized on the critical role of financiy. "I am proud to announce today that with Nigeria playing a rallying role, African nations have reached a consensus to support ratifying at the earliest possible date, the new international ocean treaty for the high seas.
"For Nigeria this is an essential and urgent step, and we invite all of you to ratify this treaty promptly.
"I am also proud to announce that ECOWAS countries are seeking to launch a regional coordination process for the designation of new protected areas and have, through the ECOWAS Appeal, committed to act together to ensure that direct exploitation is no longer a driver of global biodiversity loss. This is essential, and we invite all countries present today to collectively commit to higher ambition to prevent unsustainable exploitation and species loss.
"Finally, achieving the world's ambitious conservation targets, like 30×30, will require that we all do more to prioritize nature finance. Last year, at the United Nations Biodiversity Conference (COP15), the world agreed to fully close the natural finance gap and set a near term target of delivering at least $20 billion in international finance to the Global South by 2025.
"Last month in Addis, African countries came together and issued a declaration that underscored the importance of these nature finance targets. Nigeria would like to urge all countries to increase their efforts on this issue and to work with us to ensure that the world follows through on these crucial finance commitments.
"This is our vision for the future, and we invite everyone to act and envisonn solutions that will preserve nature for future generations."