Climate change: Stakeholders raise alarm over increase in mortality rate, diseases in Rivers community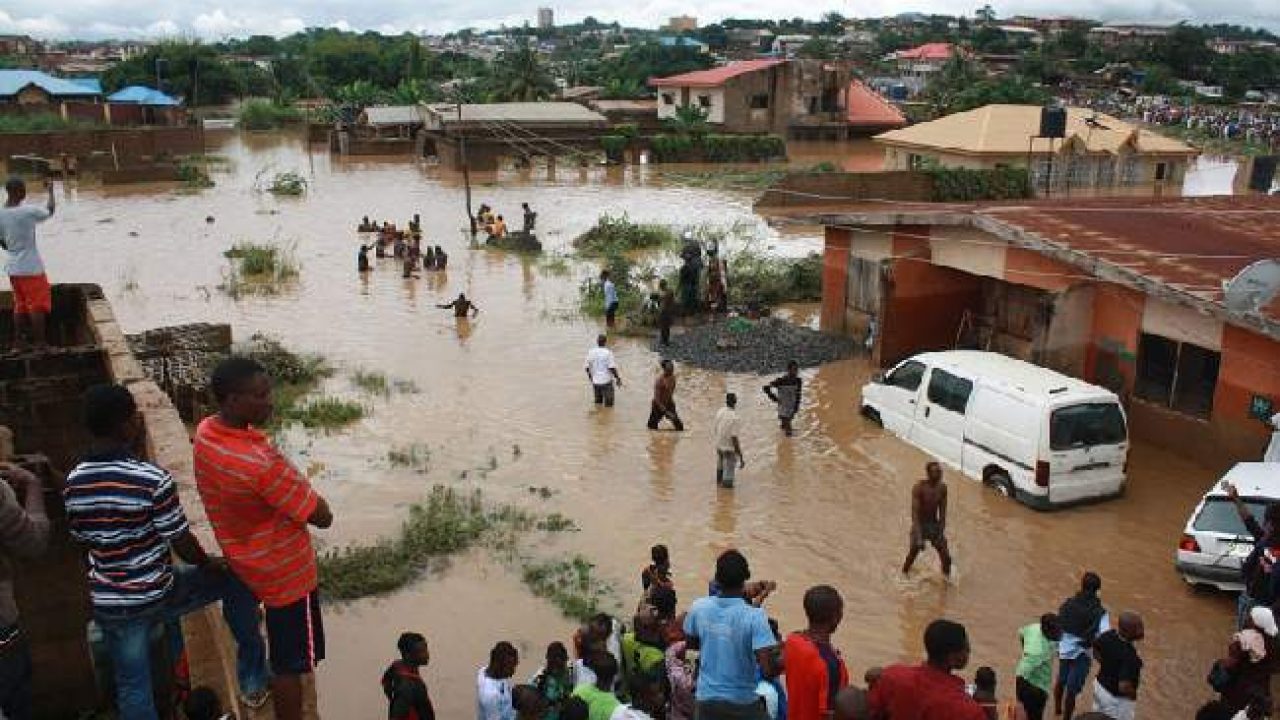 There has been a sharp rise in both adult and infant mortality which is occasioned by climate change and environmental degradation in a community in Rivers State, stakeholders have raised the alarm.
The Executive Director of Centre for Human Rights, Health Ethnic Harmony and Livelihood Development (CHHELD), Mr Dandyson Harry Dandyson, also raised the alarm over the increase in cases of erectile dysfunction in the same community as a result of pollution and climate change.
Dandyson said this while speaking at a recent workshop in Port Harcourt organised by the Africa Network for Environment and Economic Justice (ANEEJ).
He said because of drinking polluted water, women have started experiencing infant mortality while men experience erectile dysfunction in Bille Kingdom in Degema Local Government Area of Rivers State.
"Six out of every 10 children die as a result of the pollution. There is also a case where men are now having erectile dysfunction and life span of the average man is revealed to be 35 years.
He also said that in Asari-Toru LGA, a community called Cawthorne channel is currently experiencing increase in the spread of HIV.
"In Asari-Toru LGA, Cawthorne channel, is a highy populated fishing port where people go for their normal fishing activity.
"It is like a new community and because of the activities of the IOCs, people have left their original community to those places where people go there to do their businesses.
"Prostitution involving female teenagers is high and HIV is also on a high level.
"A lot of these can also be attributed to illegal oil bunkering, also known as kpo fire," Dandyson said.
Confirming this report, Prof Best Ordinioha the Department of Preventive and Social Medicine, Faculty of Clinical Sciences, College of Health Sciences said that there are many health implications of crude oil spills in the Niger Delta.
Citing a paper on Saturday, published by him and Prof Seiyefa Brisibe of the Department of Family Medicine, Niger Delta University Teaching Hospital, Okolobiri, Bayelsa State, the paper revealed that infertility is one of the health implications.
The paper is titled "The human health implications of crude oil spills in the Niger delta, Nigeria: An interpretation of published studies."
Part of the paper quoted, "Exposures to the spilled crude oil were associated with significant increases in the period prevalence for diarrhoea, sore eyes, itchy skin and occupational injuries. Shock, acute renal failure, extensive epidermolysis, conjunctivitis, mucositis, esophagitis, and chemical pneumonitis were reported in a 2 year old treated for febrile convulsion with a Nigerian crude oil.
"Animal studies, conducted by feeding rats and other experimental animals with foods contaminated with crude oil, indicate that exposures to Nigerian crude oil could result in infertility, hemotoxicity, hepatotoxicity, and carcinogenesis (through its effects on chromatin DNA).
Prof Ordinioha advised that relief and immediate and long-term medical care are recommended, irrespective of the cause of the spill, to ensure that the potential health effects of the exposures to the spills are properly addressed.