Civil Society Groups frown at Negligene of Smallholder Farmer at Inaugural Africa Climate Summit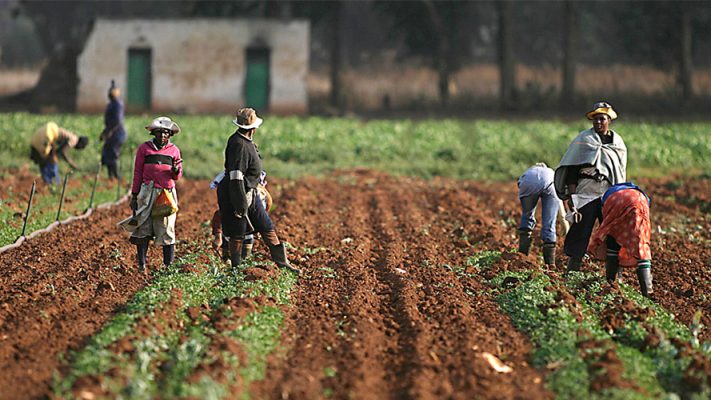 The Civil society groups have revealed that commitments made at the inaugural African Climate Summit, which is to reform the basis of talks at COP28 last this year, failed to consciously address the challenges facing the continent's smallholder farmers.
Director of the Health of Mother Earth Foundation in Nigeria, Mr. Nnimmo Bassey revealed this is the newsmen recently, immediately after hostiyof the first Africa Climate Summit in Nairobi.
He said: "We are particularly shocked that despite the declaration acknowledging that 60 percent of the population are small-holder farmers, very little is said about supporting them and nothing is said of enhancing the practice of agroecology, which is a real climate solution."
At the summit in Nairobi last week (4-8 September) African leaders called on the international community to honor previous commitments to provide $100 billion in annual climate finance, phase out fossil fuels, and establish a loss and damage facility.
The so-called "Nairobi Declaration" also included commitments to driving forward Africa's green economy and expanding renewable energy generation as well as proposing a new global tax regime to finance climate action at scale.
But civil society groups, who simultaneously held a separate "Peoples Climate Summit" in the Kenyan capital, criticized the statement for its lack of concrete commitments to help farmers become more climate-resilient.
Enock Chikava, interim director of agricultural development at the Bill & Melinda Gates Foundation, said smallholder farmers had the potential to lift millions of people out of poverty, foster food security, create jobs and help the continent adapt to climate change.
He said global investment was urgently needed but "investing in Africa is seen as a risk because of a lack of understanding of the continent".
"What Africa is telling industrialized countries is, please listen to us," he added.
"With our agricultural produce having reduced, we require a radical way to reverse this and increase productivity through innovations such as drought tolerant seeds," Chikava explained.
The Nairobi Declaration and call to action are expected to form the basis of negotiations at the next major UN climate summit, COP28, in Dubai, United Arab Emirates (UEA) in November.
During the African Climate Summit, investors from the UAE committed to buying $450 million of carbon credits from the Africa Carbon Markets Initiative, which was launched at Egypt's COP27 summit last year.
African leaders said that equal access to cheap business capital, a carbon tax on fossil fuel trade, and debt relief for Africa would speed up action to fight climate change.
COP28 President Sultan Al Jaber said Africa received 12 percent of the US $250 billion needed annually to meet Africa's climate finance needs, with less than two percent going to adaptation.
"This is neither just nor equitable…and it is a big, missed opportunity," Al Jaber told the summit.
The declaration says that the loss and damage fund agreed at COP27 must be implemented to compensate climate vulnerable communities for the irrevocable damage caused by climate change.
It also proposes a new financing architecture that allows for debt restructuring and relief and the development of a new Global Climate Finance Charter through UN General Assembly and COP processes by 2025.
African countries are asking for debt forgiveness and longer loan terms, including a 10-year grace period, to help the continent deal with the climate crisis and meet development goals.
Kenya's President, William Ruto, told the summit that, while Africa's carbon footprint remained small, the impacts of climate change on the continent were disproportionately high.
"The urgency to address loss and damage, and to configure appropriate financial mechanisms for resilience, grows with each extreme weather event and each bout of climate-induced insecurity," Ruto said.
Ruto, who is the chairman of the Committee of African Heads of State and Government on Climate Change, said the cost of climate change adaptation was growing amid rising living costs, and added: "[…] the cost of development capital for African economies remains prohibitive."
African Development Bank President Akinwumi Adesina urged developed economies to meet their USD $100 billion per year target for climate action in developing countries and reconfigure the financial architecture to address the challenges facing Africa.