World Trauma Day: Over 6 million people die from traumatic injuries annually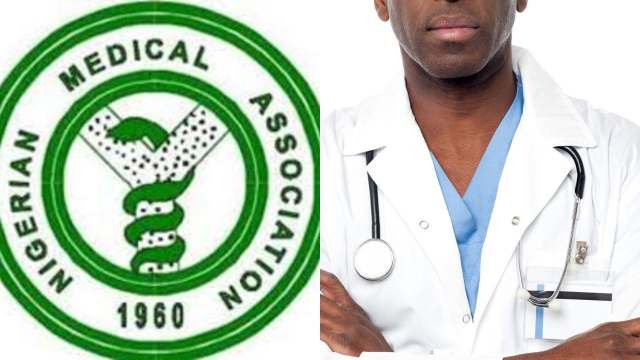 Dr 'Kunle Olawepo, the Chairman of Nigeria Medical Association (NMA) Committee on Road Safety and Trauma Services, says no fewer than six million people die from traumatic injuries annually.
Olawepo made the disclosure as the world marks the World Trauma Day 2020 on Saturday.
He explained in a statement that over 80 percent of these injuries were attributable to road traffic crashes.
According to him, trauma is broadly divided into physical and emotional trauma.
"Trauma can be defined as either a physical injury to a living tissue caused by external force (physical harm) or an emotional (psychological) distress in response to an unpleasant situation."
According to Olawepo, trauma contributes to more deaths than malaria, tuberculosis and HIV/AIDS combined and that injuries could lead to temporary or permanent disabilities.
"There were 15 fatal plane crashes causing 556 deaths in 2018 alone across the globe and mortality arising from wars was put at about 24,000 in 2014.
"Also, between 50 to 60 million were displaced during the second World War," he said.
Olawepo ,who is also the President of Nigerian Orthopaedic Association, said that in Nigeria, deaths recorded from COVID-19 thus far is 1,116.
"Whereas estimated death from Boko Haram terrorism and insurgency alone is put at an average of 1,000 per year in the last three years".
He added that trauma cuts across all ages, sexes, races and societal strata and that it consist of events such as road traffic accidents (crashes), plane crashes (aviation accidents), boat and ship wreckages (marine) and fire outbreaks among others.
On the signs of trauma, Olawepo said that those with trauma can show emotional responses such as outbursts, aggressive behaviour withdrawal and depression among others.
He also emphasised that death and physical disabilities in hitherto able-bodied people arising from trauma significantly affect the economic buoyancy of families, communities and the nation at large.
"Young and active age group is the principally affected group thus drastically dropping national productivity and diminishing the economy. Militancy and pipeline disruptions cripple the main source of income for Nigeria," he said.
He advised to always use seatbelts and avoid distraction like the use of phones while driving as well as drugs and alcohol.
"Ask for support from people who care about you or attend a local support group for people who have had a similar experience and find a support group led by a trained professional who can facilitate discussions," he said.
Olawepo also urged the government to provide safe roads for land travels throughout the country.
He added that government can also renovate and implement alternative means of travel especially rail transportation.
"There is need for permanent relocation of people who live in the flood prone areas of the country to safer grounds.
"The burden of trauma is enormous, morbidity associated with COVID-19 is evidently milder than that from trauma.
"With an annual global trauma mortality figure of over 6 million compared with less than 2 million for COVID-19, government, medical collaboration and resources globally should be deployed to the prevention and treatment of trauma," he said.