Wildlife in catastrophic decline due to human destruction – WWF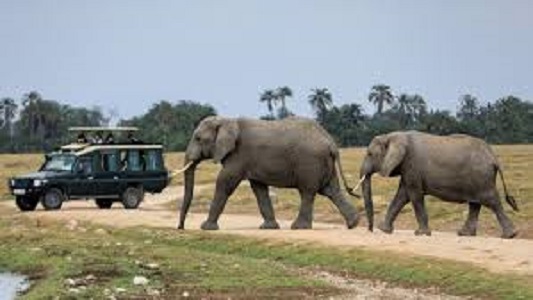 A new report by World Wide Fund for Nature (WWF) has shown that Wildlife populations have fallen by more than two-thirds in less than 50 years.
The "Living Planet Report 2020," which stated that the "catastrophic decline" shows no sign of slowing warns that that nature is being destroyed by humans at a rate never seen before.
Director General, WWF International Marco Lambertini said: "The Living Planet Report 2020 underlines how humanity's increasing destruction of nature is having catastrophic impacts not only on wildlife populations but also on human health and all aspects of our lives."
The report looked at thousands of different wildlife species monitored by conservation scientists in habitats across the world.
The findings show
ed that Biodiversity, the rich diversity of life on Earth, is being lost at an alarming rate. "This loss affects our own health and well-being. Today, catastrophic impacts for people and the planet loom closer than ever."
It said the population sizes of mammals, birds, fish, amphibians and reptiles have seen an alarming average drop of 68 per cent since 1970.
While noting that pioneering new modeling showed that without further efforts to counteract habitat loss and degradation, global biodiversity will continue to decline, it said, "building alternate versions of our living planet allows us to plan for a better future for life on Earth."
The report noted that the COVID-19 pandemic is a stark reminder of how nature and humans are intertwined, saying, factors believed to have led to the emergence of the pandemics include habitat loss and the use and trade of wildlife, which are also some of the drivers behind the decline in wildlife.
Meanwhile, the report noted that cutting-edge modeling showed that the world could start to stabilize and reverse the loss of nature by embracing bolder, more ambitious conservation efforts.
There is an opportunity to heal the relationship with nature and mitigate risks of future pandemics but the better future will start with the decisions of governments, companies and people around the world, the report said.
"World leaders must take urgent action to protect and restore nature as the foundation for a healthy society and a thriving economy."
It however, suggested making transformational changes in the way the world produces and consumes food, such as making food production and trade more efficient, reducing waste, and favouring healthier and more sustainable diets