Shell Probes Oil Spill in Peremabiri, Bayelsa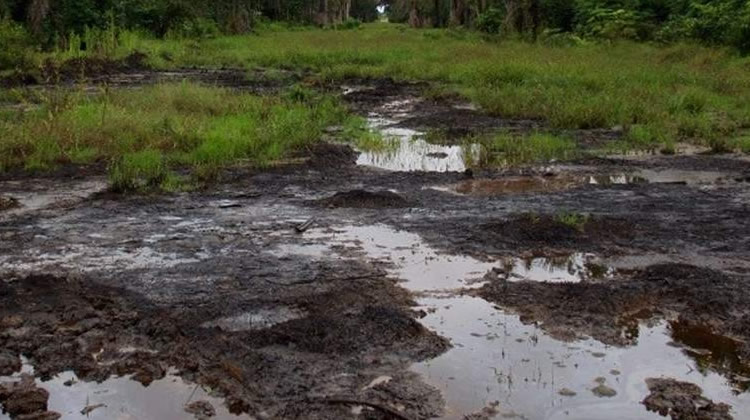 By Faridat Salifu
The Shell Petroleum Development Company of Nigeria (SPDC) has officially acknowledged an oil spill that took place on October 3, 2023, at its facilities in the Peremabiri community in the Southern Ijaw Local Government Area of Bayelsa State. Mr. Michael Adande, the spokesperson for SPDC, confirmed on Friday, October 13, that a Joint Investigative Visit (JIV) is currently underway to investigate the cause and extent of the oil discharge.
The JIV, a legally mandated investigation involving representatives from the operator, the host community, and regulatory agencies, is focused on assessing the reasons behind the spill and its environmental impact. Adande explained, "A government-led Joint Investigation Team is currently on a Joint Investigation Visit to the site of the incident to determine the cause and the impact of the incident."
In the aftermath of the spill, the residents of Peremabiri are appealing to various levels of government to implore SPDC to initiate an immediate cleanup operation at the spill site. The oil leak from the Diebu Creek Flow station, operated by SPDC in Peremabiri, has released an as-yet-undetermined volume of crude oil into the surrounding areas of the community and the Nun River.
Mrs. Yenimi Timipre, an impacted farmer, expressed her distress over her fishing equipment being stained by crude oil, making it unusable. The Deputy Woman Leader of Peremabiri Community, Mrs. Favour Morgan, lamented the spill's destruction of their fishing nets, traps, crops, and contamination of the entire aquatic environment. She appealed for assistance, stating, "This oil spill has thrown the Peremabiri people into despair. We rely on farming and fishing for our livelihoods, and the toxic oil from Shell's oil field has damaged our sources of income. We are in need of relief and support for our farmers and fishermen."
Mr. Alagoa Morris, the Programme Manager for Environmental Right Action/Friends of the Earth Nigeria (ERA/FoEN), highlighted the pollution of the ecosystem caused by the oil leak. He emphasized that the pollution has severely affected the predominantly farming and fishing communities along the banks of the River Nun. Morris, who also serves as the Technical Adviser to the Bayelsa Governor on Environment, commended the peaceful response of the victims and urged regulatory agencies to ensure SPDC promptly carries out the necessary cleanup process to mitigate economic and health challenges for the residents.