Ogun, Osun Plan Joint cultural Festival to Promote Tourism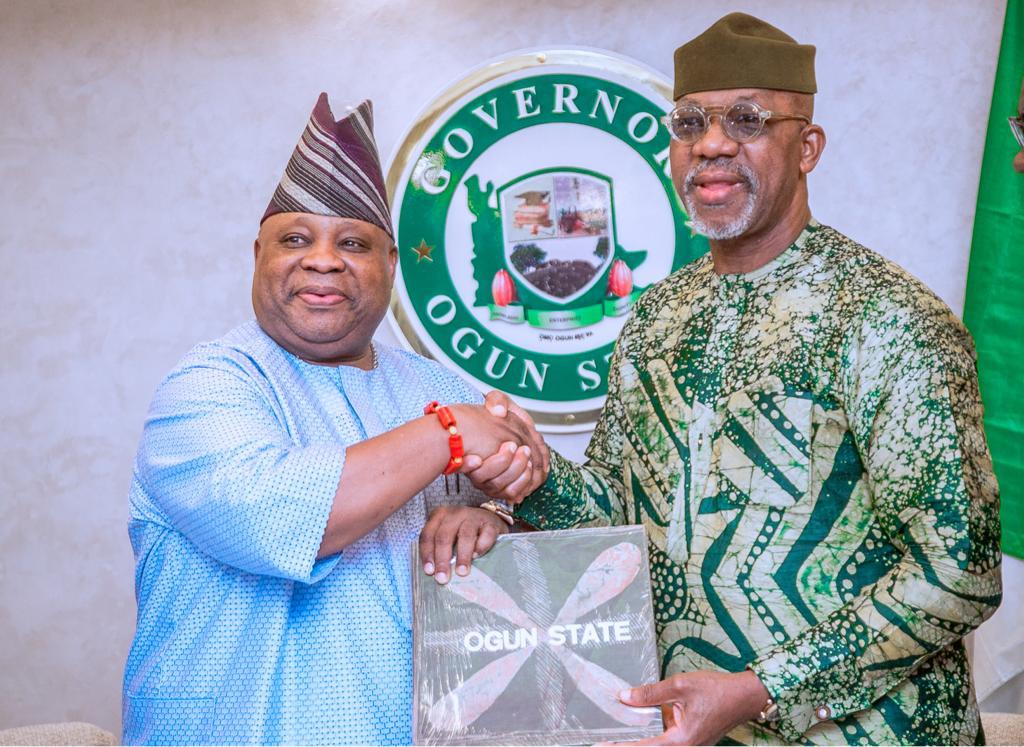 Yemi Olakitan
Ogun State Governor Prince Dapo Abiodun has proposed a joint cultural festival between Ogun and Osun states as part of initiatives to revive culture and tourism in the two states.
In his office in Oke-Mosan, Abeokuta, on Friday night, Senator Ademola Adeleke of Osun State met with Governor Abiodun. He said, since the two states have many similarities and characteristics, it is crucial to examine their close cultural ties for the benefit of the people living in each state.
He made the point that if such an event were jointly planned, it would help to fortify the ties between the two States.
"I'm happy you recommended we collaborate on initiatives involving culture and tourism. This will undoubtedly improve our culture. We may celebrate Adire this year in your state and then go back to Ogun the following year."
"In fact, we are putting together a cultural festival with people from Brazil and the Caribbean, and I think we can do this together. We can put together a group of tourism and cultural specialists to produce an Ogun/Osun Cultural Revival."
According to Prince Abiodun, this can attract tourists from other countries to both states.
"With regard to the potential of the Adire fabric, Governor Abiodun stated that his administration had undertaken a variety of steps to attempt and resurrect the sector, which was steadily losing business. Two of these measures were to post "Adire Ok" on Twitter for online purchases and to institute the culture of wearing the cloth once a week, especially in the government circle."
He claimed that the Chinese were going to Ogun State to copy the patterns, take them to China, make the Adire and Ankara, and sell them for less money than what our people produced. As a result of this, commercial activities involving Adire was in decline when he became Governor but as since improved."
Prince Abiodun recalled their long-standing friendship and brotherliness. He lauded Governor Adeleke for doing an outstanding job leading his state.
"I want to praise the amazing achievements that you are garnered in your state; you are a man of destiny," he remarked. " Although we have belong to different political groups. Politics is only a tool; it is a way for us to accomplish our goal. You've done a lot in a short amount of time. You are a very dedicated, cautious, thoughtful, and kind friend, family man, and peer," he said.
Abiodun claims that his administration and the Federal Ministry of Works are in talks on certain, crucial roadways for the two states, including one that would allow tourists to reach Osun State without going through Ibadan.
The governor went on to say that his administration's choice to add the road to its list of  highways was a continuation of its plan to make connections with nearby states easier.
Governor Adeleke emphasized the significance of always fostering togetherness, noting that since the inhabitants of the two states are one, politics of anger shouldn't be utilized to put a barrier between them. Additionally, he said that his administration is ready to work with the Ogun State government on projects that aim to revive and promote regional culture.