NMA President decries worsening health indicators in Nigeria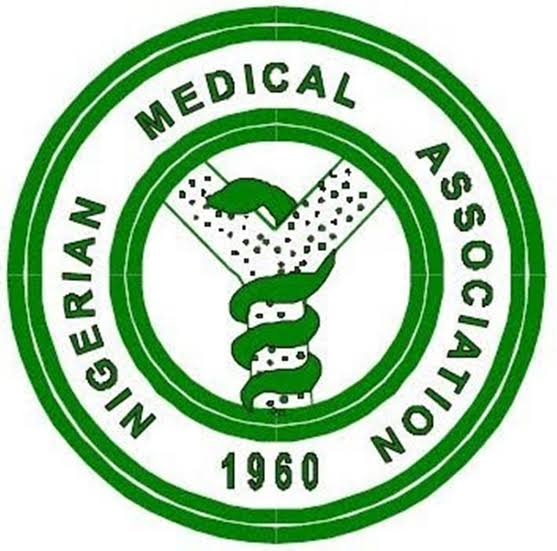 The Nigerian Medical Association (NMA) says the statistics of health indicators in the country, which have been worsened by the COVID-19 pandemic, is clearly unacceptable to Nigerian doctors.
Prof. Innocent Ujah, the NMA President, made this known on Monday in Lagos at the association's press briefing in celebration of the 2020 Physicians' Week .
The Physicians' Week is an annual weeklong event in all the state branches of the NMA.
The week is used to celebrate all doctors, who are contributing to effective healthcare service delivery and health research in Nigeria. It also use the opportunity to review events of the healthcare sector in the past 12 calendar months.
Theme for 2020 event is: ''Strategy for Health System Recovery During the COVID-19 Pandemic in Nigeria'', while sub-theme is "Dental Caries: The Four-Pronged Fork".
Ujah said that the worsened healthcare indicators portend a great danger and threat to the nation's survival, even as it had just celebrated the 60th independence.
According to him, the COVID-19 pandemic must jolt the Nigerian Government to adequately invest in healthcare system.
"This calls for more strategic and focussed planning and actions as no meaningful development can take place in a society where disease and deaths are ravaging the potential leaders and the hopes of our tomorrow.
"We must reverse this ugly trend very quickly, since there is no time to waste any more," he said.
The NMA leader said that for Nigeria to achieve the objective of improved healthcare, there must be health strengthening that include improved service delivery, health workforce and health information systems.
Ujah said that other building blocks of health strengthening include: improving access to essential medicines, paying more attention to healthcare financing and ensuring good governance in leadership at all levels.
He added that the country must honour its Constitution and the international human rights treaties it ratified that guaranteed all citizens the right to health.
"The right to health include: ensuring availability, accessibility, acceptability and quality of health care goods, facilities, and services," the NMA president said.
He said the "Abuja Declaration" was a significant political commitment that supports African countries' obligations to fulfill the right to health, urging Nigeria to fulfill its pledge of committing 15 per cent of its total budget to the health sector.
"COVID-19 must mark a turning point for healthcare financing and healthcare services.
"The present moment offers a unique opportunity to strengthen our health systems, through greater access to life-saving technologies, improvements in critical subsystems, long-term investments in institution building, capacity building and leadership development," Ujah said.
He recommended that for the government to provide accessible and affordable healthcare to its people, the National Health Insurance Scheme should be made compulsory for all adult Nigerians.
According to him, there should be an establishment of Health Bank and intensification of Public-Private Policy (PPP).
The NMA leader stressed that the government should, as a matter of urgency, implement an upward review of the current abysmally poor hazard allowance paid to doctors and other frontline health workers in the public service.
He said that giving incentives to healthcare workers would motivate them to work harder and give their best.
"As of Oct. 8, there were 1,031 doctors who were exposed to Coronavirus in Nigeria, and 321 confirmed cases; sadly, 16 mortality rate of 4.98 per cent of our members were painfully lost in the battle to save the lives of Nigerians.
"This the prize we have to pay in obedience to the Hippocratic Oath," the NMA leader said.
He appealed to Nigerians to continue to be vigilant and maintain all COVID-19 safety guidelines, especially now that Nigeria appeared to be flattening the curve with the rate of new infections decreasing.