Negative criticism of Water Resources Bill, a political mischief—Minister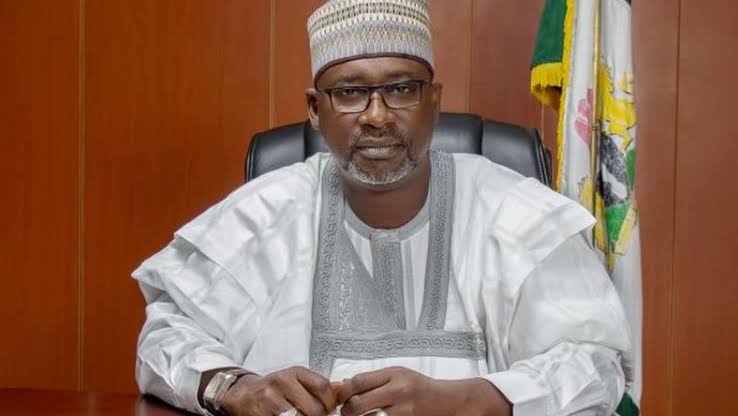 The Minister of Water Resources, Mr Suleiman Adamu, on Tuesday expressed worry over misleading information about the Water Resources Bill.
It would be recalled that the bill was criticized on the widely-held views that the it would cede a vast swathe of land along river banks to herdsmen and encourage the proposed Rural Grazing Area (RUGA) programme of government.
The clarification by the minister followed controversy that has trailed the National Water Resources Bill 2020, which is currently in the National Assembly.
Critics have among other things, accused the Federal Government of having a hidden agenda by presenting the bill.
The Minister however, described the criticism as political mischief.
Adamu asserted that the bill does not in any way affect land ownership.
He said he was in the News Agency of Nigeria (NAN) to urge the Agency to enlighten Nigerians on the misinformation being peddled about the bill.
"People just want to play politics with the bill and as a professional, I am really touched and concerned and I am very sensitive about the issue because this is something that I know that is in the good interest of the country and every citizen.
"Just a few people out there have been misleading a lot of Nigerians. Some people have been so radical that they have been taking this issue in a wrong perspective.
"The ministry had even gone to the House of Representatives and there were two days of public hearing and nobody said anything until it got to the Senate and some people outside picked it and give it a new coloration and labeled it.
"My ministry has received a lot of news coverage from NAN and you are accurate in your coverage and I have never had issue or complaint about your report.
"We have said it again and again that this bill is not a RUGA bill, it is not a Fulani herdsmen bill.
"It was really a surprise that we have a duty to explain to the citizens because, so many people have been misled into thinking very negatively about it and we have a responsibility to explain and hopefully get people to understand.
"We had a joint press briefing with the Minister of Information, Lai Mohammed few weeks ago and since then I have been educating some media organisations through interviews.
"We are ready to make everybody to understand that we have been misled and that is the truth and I am confident that NAN will give us accurate report.
"My ministry is hoping that NAN will give a better education and make Nigerians to be well informed,'' Adamu said.
Responding, the Managing Director of NAN, Mr Buki Ponle assured the Minister that the agency will remain objective in its reportage and in educating Nigerians on the importance of the Water Resources Bill.
According to Ponle, NAN is against misinformation and for that reason the Agency will continue to ensure the citizens get correct information at the right time.
"We shouldn't be bothered about the fifth columnists.
"When a government is taking necessary steps to do the right thing and with evidence, then there will be no need to worry," he said.
Ponle urged the minister to remain resolute in his efforts to ensure that the country's water resources are better managed.