NATURENEWS EDITORIAL: Stepping up effort toward building sustainable cities in Africa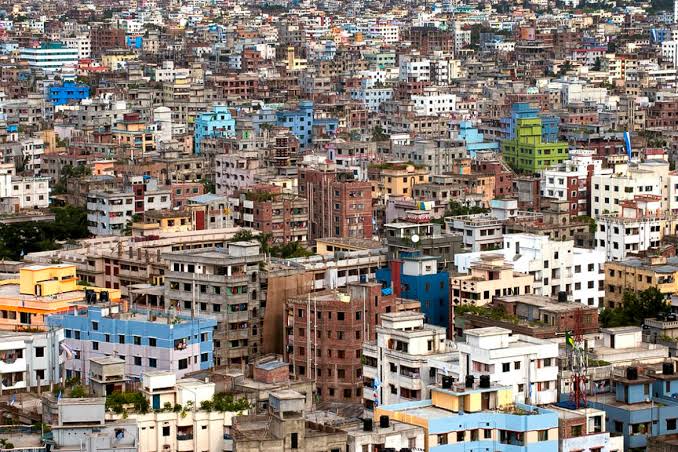 Today is World Cities Day. By resolution 68/239, the United Nations General Assembly in 2013, set aside the day to promote the international community's interest in global urbanization, push forward cooperation among countries in meeting opportunities and addressing challenges of urbanization and contributing to sustainable urban development around the world.
The day was first observed in 2014 in Shanghai, China. World Cities Day has an overall theme of Better City, Better Life. This year's theme is Valuing Our Communities and Cities.
Emphasis here is on Sustainable Development Goal 11, which seeks to make cities and human settlements inclusive, safe, resilient and sustainable.
Over the centuries, the growth of cities made city planners to evolve ways that would mitigate or eliminate challenges. However, they are confounded as these problems do not disappear. Both natural and manmade disasters despoil the cities.
World cities are often unequal. Slums are still present. Dearth of infrastructure has continued to be. A larger part of the city population lives in unplanned areas and in substandard houses. Houses are inadequate. Good houses are out of reach of the average city person.
Following this is high crime rate. Criminal activities like planting of explosives and banditry have made living generally tough in the city. Barricades are mounted by many buildings and movement is restricted in certain places. Areas accommodating politically exposed persons are reserved, restraining thoroughfares.
Similarly, protests and arson have dealt a terrible blow on cities. Quite often, residents pour into streets and mob actions are inevitable. There is littering and burning of both public and private property, leaving the cities badly polluted.
Accidents like the industrial happening in Lebanon and tanker fires on Nigerian roads have always caused harm to the cities. On August 4, 2020, a large amount of ammonium nitrate stored at the port of the city of Beirut, the capital of Lebanon, exploded, causing at least 204 deaths, 6,500 injuries, and US$15 billion in property damage. This threw as many as 300,000 people into homelessness. In Nigeria, it is nearly a weekly occurrence for trucks carrying as many as 33,000 litres of highly inflammable substances to crash, spilling content and causing uncontrollable blazes and damages to infrastructure and property. In the circumstance, thick smoke billows into the atmosphere.
In like manner, industrial activities have always led to discharge of waste which are seldom disposed properly. The urge for industrialization has led to industrial activities in even residential areas of the cities, putting residents at the risk of pollution.
In Nigeria for instance, oil drilling companies have for decades been flaring gases and spilling oil, resulting in serious environmental degradation especially in the Niger Delta area of the country. Farm lands and fresh water have been lost in the process and the people are exposed to what is called Acid Rain.
Nigeria's problem is compounded by the current protests and invasion of property by aggrieved persons. #Endsars protests have caused burning of places and property, making a mess of cities in the country. Cleaning companies and city managers are now incurring extras costs doing their work.
Apparently, improper disposal of waste which clogs canals and non-prompt evacuation of garbage are serious problems in African cities.
And Africa has been a continent of war. Countries like Nigeria, Congo, Somalia, Rwanda, Liberia, Sudan have at different times fought war, causing huge losses on their cities. Historical and cultural monuments that distinguished many cities and gave them revenue have been lost.
Of course, natural occurrences like perennial floods, typhoon, Tsunami have always taken toll on the cities. Rebuilding of damaged cities is always at a very high cost. African governments that are struggling hardly attend to the task of rebuilding cities ravaged by these phenomena.
Urban blight is a common sight in African cities. Due to low per capita income, many dwellers hardly attend to the wear of their residences. Many buildings are therefore unsightly.
What is more? City planners always get it wrong because cities are not what they do think they are. For this reason, their projections and plans do fail to yield intended results. And the cities continue to be what they are.
For instance, the growth of a city is sometimes faster than projected. Similarly, a public health problem like the coronavirus is what no city planner would have envisaged. The emergence of the coronavirus has greatly impacted on cities and city dwellers. Entire cities are locked down and people in poor countries confined in economic hardship amid huge economic losses. Public places have become restricted for fear of the disease.
NatureNews enjoins managers of cities in Africa to look critically at this year's theme of World Cities Day and chart a new cause. They should fully embrace the action and implementation of the New Urban Agenda, which deals with inclusiveness as one of the main pillars for the urban shift. They must evolve uniquely African concepts relating to their distinctive environments in coming up with ways that will help their cities.
Fostering sustainable cities for all is a mission that must be accomplished. To achieve this, city managers need to engage communities systematically and strategically in urban planning, implementation and monitoring.
Finally, the UN is calling on countries to bid for the hosting of the World Cities Day in 2021. African countries should show interest in this because bringing world renowned city planners to Africa will lead to a better focus on the continent. Closing date for receiving the expressions of interest in hosting World Cities Day 2021 is 31 January 2021.
NatureNews wishes us all a happy World Cities Day!