Horasis: Buhari grants Richter's request to make Nigeria the Africa hub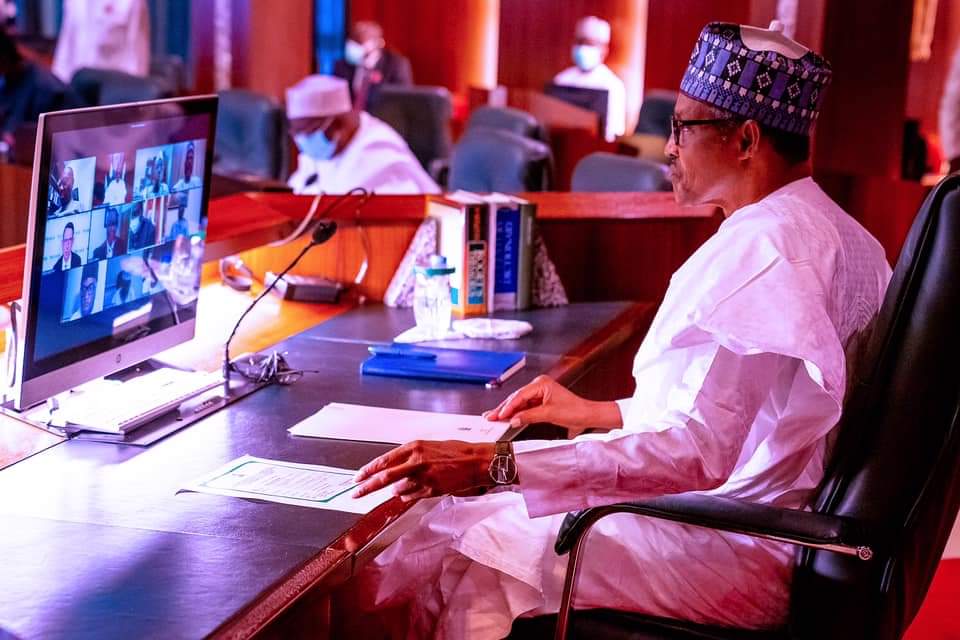 President Muhammadu Buhari has accepted the request to make Nigeria the Africa hub for Horasis Global Vision Community, an international think-tank for top executives in private and public sectors.
The President granted the request at a virtual meeting with the Horasis in Nigeria community led by global chairman and founder, Dr. Frank-Jurgen Richter, and attended by Chairman of Horasis in Nigeria and former minister for finance, Dr. Shamsudeen Usman.
President Buhari commended the delegation for chosing Nigeria as Africa's hub noting that his administration will work with the global think-thank to find practical solutions to pan-African challenges.
He said his administration shares the vision for growing the nations manufacturing sector by encouraging foreign direct investment which will make the country a major beneficiary of the African continental free trade area agreement slated for take-off in 2021.
While commending the lofty vision of the Horasis global community, he expressed the hope that "many corporate organisations in Nigeria will be drawn into the mainstream discussion around several challenges facing Nigeria and indeed the rest of Africa".
President Buhari who also endorsed the proposed Horasis Annual Africa Summit to be hosted in Nigeria, expressed the hope that the global gathering will bring tremendous benefits to Nigeria and its sister African countries.
Present at the virtual meeting with President Buhari were stakeholders including the Nigerian Governors' Forum represented by its chairman and Ekiti State Governor, Dr. Kayode Fayemi, the Manufacturers Association of Nigeria, represented by its President and executive director of Dangote group, Engr. Mansur Ahmed and
the founder of Horasis in Nigeria, Dr. Noel Akpata.
Other stakeholders at the meeting were chairman of Lafarge Group, Mr. Ade Adefioye, MD of Heritage Bank Plc, Mr. Ifi Sekibo, Chairman of Shoreline group, Mr. Kola Kareem and CEO of NatureNews.Africa, Mr. Aliu Akoshile.
Also in attendance were the MD of Zenera Limited, Mr. Meka Olowola, MD of Powerex Limited, Mrs. Ngozi Osuhor and MD of Renaissance Capital, Mr. Temitope Popoola.
Earlier in his speech, Dr. Richter extoled the leadership of President Buhari noting that the Nigerian nation has witnessed a steady economic growth over the years.
Also speaking, Governor Fayemi said the Nigerian Governors' Forum fully supported the plans by Horasis to catalyse the growth of Nigeria's real sector.
He said the partnership with such a global community of corporate chieftains was desirable to enable Nigeria draw from the pool of resources that abound within the Horasis community.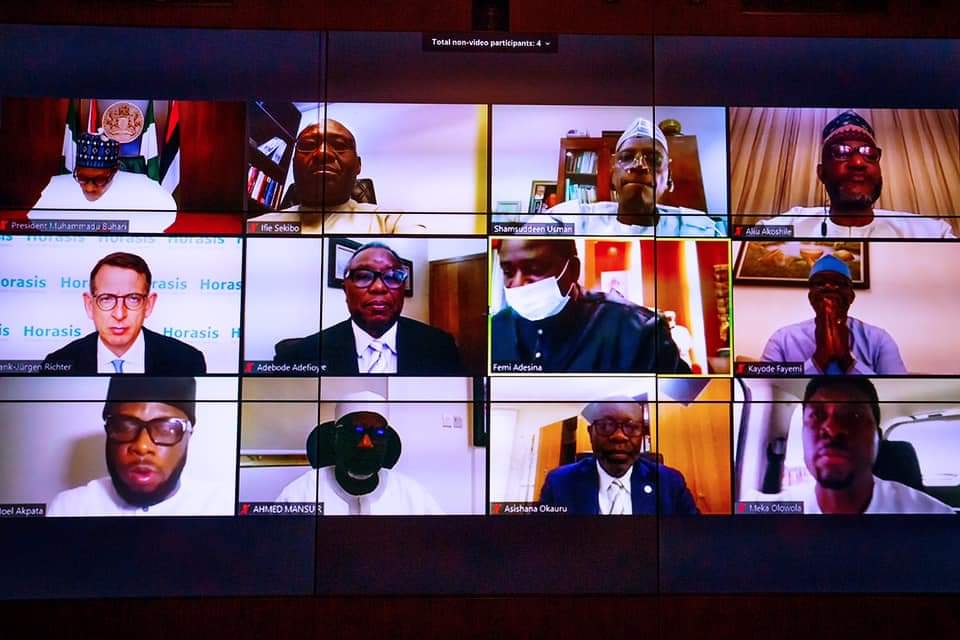 Read also: EU to support AUDA-NEPAD power