Mass transit Buses Using CNG to Begin Operation in Ogun State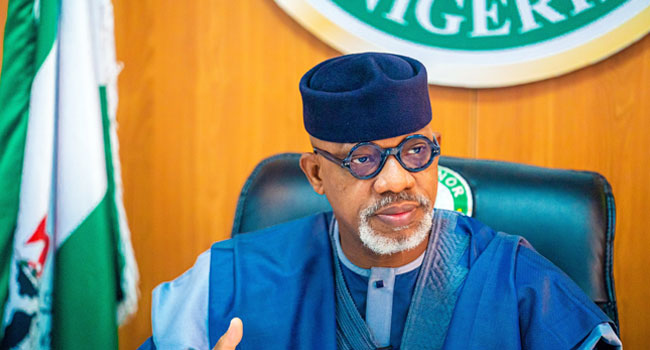 By Yemi Olakitan
The Ogun State Governor has announced that Mass Transit Buses fueled by Compressed Natural Gas would begin service on Monday, next week.
Speaking at this year's Odun Omo Owu celebration, which had the theme "A New Dawn" which was held at Oba Adeleye Park in Sokori, Abeokuta North Local Government Area, the Governor announced that his administration had started building a dry port at Kajola, which would further increase the state's attractiveness to investors through compound interest.
As the event's Special Guest of Honor, Abiodun explained that the conversion of the mass buses to CNG was one of the interim steps made to mitigate the consequences of the loss of fuel subsidies, noting that the state is still the first in the nation to record such an accomplishment.
Speaking further Governor Abiodun said, the terrifying daily experience drivers and commuters endure on the Lagos-Ota-Abeokuta expressway would soon come to an end.
He said construction work will soon start on that road.
Abiodun asserted that Ogun State has the third largest economy in the nation and the third highest internally generated revenue, while highlighting the creation of the Ogun State Business Environment Council and the Ogun State Investment Promotion Agency as some of the steps taken to boost investments and remove bureaucratic bottlenecks.
"We have also made significant investments in security, making Ogun State one of the safest and best states in Nigeria for investment to flourish," he stated.
This has been extremely helpful in reducing isolated incidents of violence around the state, including the most recent cult fighting at Sagamu.
"Kabiyesi and distinguished guests in attendance, I can boldly state that as of right now, we may have the most favorable climate and sufficient models for infrastructure development to guarantee that Ogun State is the safest place to live, work, and conduct business. As a government, we take great pride in this accomplishment.
"We are happy that our initiatives, vision, commitment, determination, and refusal to let dishonest politicians and backstakers divert us have continued to produce positive results, as existing businesses are flourishing and new investments are pouring into our beloved State in large numbers."
The governor, who thought the festival's theme was appropriate, stated that the country had recently seen a new dawn with the Supreme Court's ruling upholding President Bola Tinubu's election.
She added that the country would soon reclaim her rightful place in the international community as a result of the various policies put in place to reshape the economy of the country.