International Hand Washing Day: Minister Spotlights the Crucial Importance of Handwashing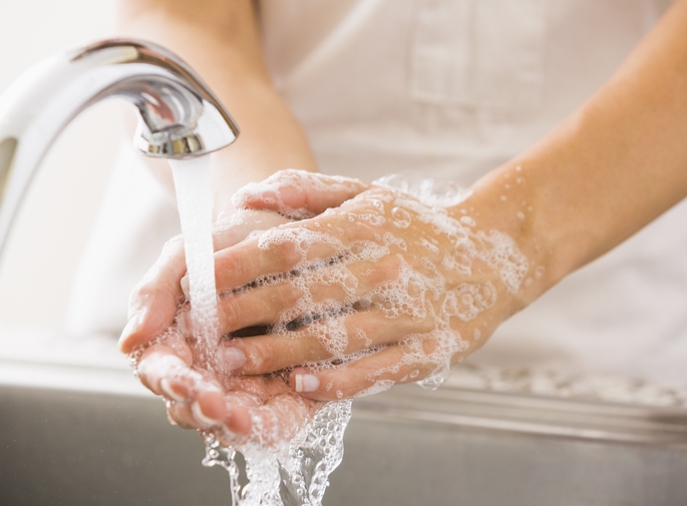 By Faridat Salifu
The Honourable Minister of State for Environment, Dr. Iziaq Adekunle Salako, highlighted the vital importance of handwashing during the 2023 Global Handwashing Day event at the Federal Government Boys College Wuye On October 16, 2023,.
The theme of this year's Global Handwashing Day was "Clean hands are within reach," emphasizing the need for leadership and collaboration to ensure universal access to proper hand hygiene.
Dr. Salako stressed that washing hands with soap and running water can lead to a 50% reduction in infections and a 25% reduction in respiratory diseases. This simple act has been proven to reduce diarrhea cases by 23-40%, lower respiratory illnesses by 16-21%, and decrease absenteeism in school children due to gastrointestinal illness by 29-57%.
He also highlighted the cost-effectiveness of handwashing with soap, surpassing alternatives like immunization and disease outbreak response. Hand hygiene is a crucial part of infection control, significantly reducing the risk of infection cross-transmission in healthcare facilities.
Dr. Salako mentioned the role of handwashing in combatting Antimicrobial Resistance (AMR), a global health threat, by reducing infections and decreasing the misuse of antibiotics.
The Minister called upon both public and private sectors in Nigeria to ensure the availability of handwashing facilities for all citizens. He outlined the five critical steps for effective handwashing: wetting hands with clean, running water, applying soap, lathering for at least 20 seconds, rinsing under clean running water, and drying with a clean towel or air drying.
Mrs. Toyin Ojora Saraki, Founder and President of the Wellbeing Foundation Africa, also spoke at the event, highlighting the impact of proper handwashing in achieving Sustainable Development Goals (SDGs) 3, 6, and 17. She commended the commitment of the attendees in promoting community health through proper hand hygiene.
The event underscored the significance of proper hand hygiene for public health and wellbeing, emphasizing its role in achieving SDGs and combatting diseases.