Ogoni Clean-up: Advocacy Group calls for Alternative Livelihood to tackle Re-pollution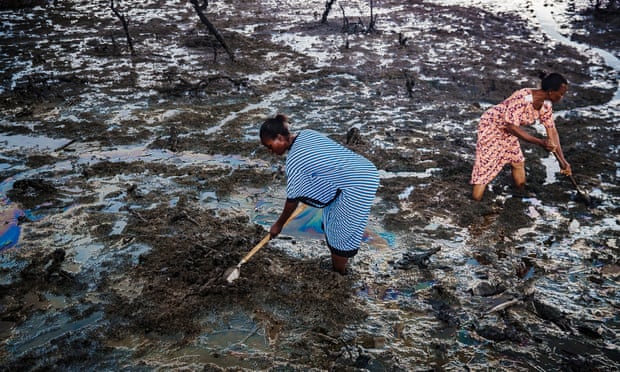 By Obiabin Onukwugha
An Advocacy group, Youths and Environmental Advocacy Centre, (YEAC-Nigeria), has called on the Hydrocarbon Pollution Remediation Project (HYPREP), to provide alternative means of livelihood for youths involved in artesinal refinery, as a way of tackling the issue of re-pollution of the Ogoni environment.
YEAC-Nigeria suggested that the agency create a database for those involved in the illegal business and partner with development agencies and other relevant bodies for the establishment of modular refineries. The body also called for support from HYPREP through the Federal Ministry of Environment to support agitations for the establishment of the Presidential Artesinal Crude Oil Refining Development initiative (PACORDI), for youths, especially Ogonis as proposed by the body.
Executive Director of YEAC-Nigeria, Comrade Fyneface Dumnamene Fyneface, made the call at a sensitization programmes for ex-artisanal refiners in Ogoniland organised by HYPREP in Mogho, Gokana Local Government Area of Rivers State, recently.
Fyneface in a presentation titled, "Alternative Livelihood Opportunities for Ex-artisanal Refiners in Ogoniland' urged HYPREP to adopt programmes that discourages the youths from going back to the illegal business. He said HYPREP should support, scale down and join to facilitate ex-artisanal refiners and youths of Ogoni to prevent re-pollution and guarantee a sustainable clean-up and restoration process of the Environment.
Fyneface suggested some of the steps to be taken by HYPREP to include; creating a data base of Ex-artisanal refiners, boosting Ogoni local economy with sustainable and stable uninterrupted electricity, identification and development of youth skills and empowerment, fish and livestock farming, local and overseas scholarships, amongst others.
He expressed the readiness of YEAC-Nigeria to collaborate with HYPREP to extract records of artisanal refiners and to update and present the data for use to ease planning and implementation of opportunities for the youths.
"Between 2018 and 2019, many of you attended capacity building training organized by YEAC-Nigeria in Rivers and Bayelsa States on "Guidelines for the establishment of Modular Refineries' and were certificated for participation.
"So, HYPREP can key into this process for ex-artisanal refiners and youths of Ogoni by further training them, acquiring a modular refinery license, partner with local and international development partners of YEAC-Nigeria as well and, establish a modular refinery for artisanal and ex-artisanal refiners in Ogoniland as alternative livelihood opportunity within 24 months", he stated.