Gender shouldn't be a barrier to women leadership – Eniola Akintunde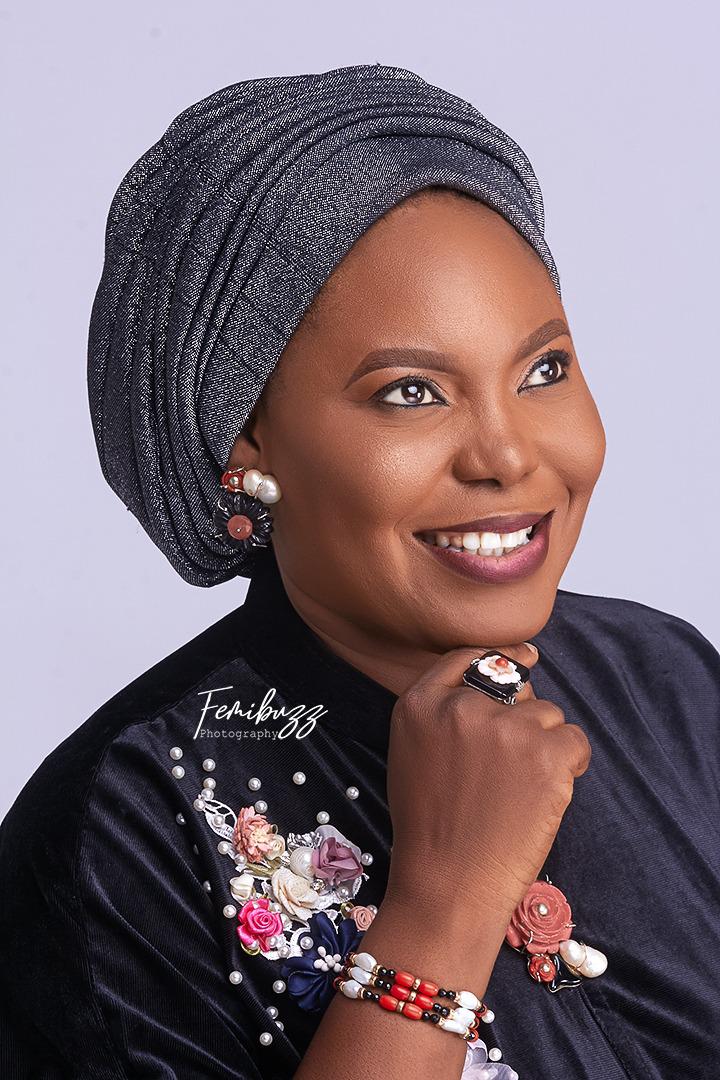 By Amina Carew
Mrs. Eniola Salu Akintunde founded the first Colorectal Cancer NGO in Nigeria, Niola Cancer Care Foundation, which is committed to creating awareness on the disease and encouraging screening for early detection to reduce death-rate arising from cancer in the country. She is also a multiple award winning Gemstone designer and CEO of Styles by Saennys, a company she founded over a decade ago, which deals in rough natural stones and designing.
In this exclusive interview with NatureNews' Amina Carew, she expresses admiration for women in top positions. Exerpts:
1. What is your view on the renaissance of women vying for leadership positions as in the case of WTO DG?
I am glad that women are considered and giving the opportunity to contend for high positions globally, recently in the WTO, where we have two powerful women, Dr Okonjo-Iweala and MsYoo Myung-hee both vying for the top position. We should understand women are not inferior to men. Significantly, we women regard ourselves as not different from men in terms of taking up responsibility, being independent and achieving success. As women, our attributes and values is committed to being a successful leader.
2. What makes it imperative for women to be tried out on leadership positions?
Gender shouldn't be a factor in whether or not a person can be a great leader — a person's leadership abilities should depend on their individual strengths and personality traits. However, in many cases, women aren't given the opportunity to showcase their ability therefore we end up with a long history of having men in leadership positions. A typical example is the recent appointment of the first female acting Vice Chancellor of Unilag.
In an ideal world, it shouldn't matter whether there's a woman running a bank, NNPC or the country. What is important is antecedent of the individual.
Instead of trying to squeeze ourselves into old-fashioned ways of leading a reputable Lagos Alunmi Branch, here is an opportunity to radically shift our Alunmi association, and evolve a more balanced, diverse, and ultimately resilient way of leading.
3. Your profile exemplifies a woman who is passionate about humanity. How did you develop the interest?
Well, l think it is an innate thing, right from when l was young l like lending a helping hand, then l havegone through some life changing experience, with the death of a spouse and a child. This refined me and makes me to be more humane, appreciate life more and be a passionate change agent.
4. At the last count, you were involved with no less than six social and health projects. Can you talk briefly on each of those projects?
Yes, starting with some projects in Niola Cancer Care Foundation, the first Colorectal Cancer NGO in West Africa. We are involved in lots of activities from patient navigation, colorectal cancer awareness, fundraising to support cancer patients, advocating for better cancer treatment and management. We educate Nigerians on healthy life styles and healthy living, we also offer palliative support to cancer patients.
Our popular annual exercise and dance event tagged IJOYA is gaining wider visibility, acceptance as a medium of cancer awareness and coverage. I'm actively involved in Nigeria Cancer Society, a member of NDLEA celebrity club, where l join other Nigeria celebrities to campaign against drug abuse and social vices, also an active member and the current PRO of my alma mater Our Lady Of Apostle Secondary School Yaba and among other organizations and body.
5. You have a flourishing gemstone business? How are you fairing with the economy recession?
The global pandemic dealt with us too. We are badly affected, we source 70% of the products we use like high polished precious and semi- precious gemstones from outside. We are not finding it easy at all, but we are not giving up. We hope there would be stability in the global economy soon.
6. How are you able to combine the demands of your private business with the pressure of those lofty social advocacy on cancer, etc.?
I don't know how l do it, it is not easy at all, but to God be the glory. I delegate when necessary and l have very few competent hands who support the gemstone business and the NGO.
According to Globacan in 2018 over 167,000 new cases annually and over 70,000 deaths annually in Nigeria, this is 2020.
Yes, the cancer advocacy is a tough one, time consuming, energy sapping, emotional and psychological draining because of the increase in cancer death rate and more people are affected with this disease that has no cure.
The most difficult aspect of the advocacy is when l know a patient will soon pass-on from palliative care to end of life stage.Unfortunately, in this part of the world, it's not our culture to tell a patient he /she will soon pass-on. Sometimes as an advocate I wouldn't have a choice than to let the family know the true state of the patient. It's always a very very difficult one. But it's my job.
7. You are a proud alumnus of the University of Lagos. How have you been contributing to your alma mater since graduation?
As a proud Alumni of our great school, I have at different times mentored some of our student on entrepreneurship and we have offered and trained some of them on gemstone designing.
Through my NGO, I have also promoted the Unilag brand on different platform within and outside the country. One of such promotion was at a conference in Malaysia and outside.