#EndSARS: Militants threaten to occupy oil facilities in Niger Delta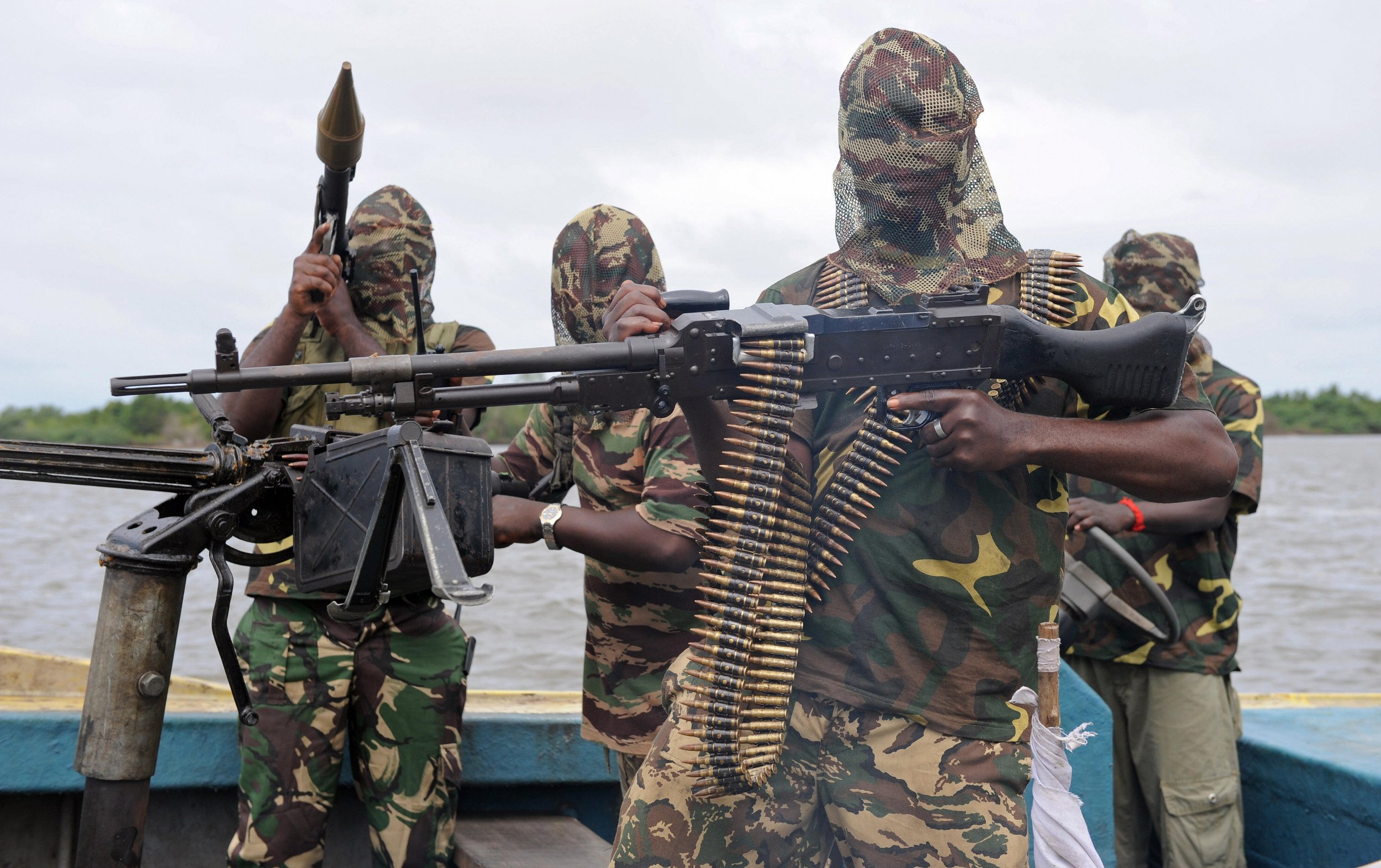 Fresh crisis may be brewing in the Niger Delta region as militant groups in Delta State have threatened to occupy oil installations in the state and attack military formations as an extension of the #EndSARS protests rocking the country.
Leader of the militants under the auspices of the Reformed Niger Delta Avengers (RNDA), Maj. Gen. Johnmark Ezonebi in an electronic mail statement, said that the coalition had resolved to commence pipeline destruction if their demands are not met and have communicated oil companies to evacuate their staff from the region.
Ezonebi said in the statement that the militants have vowed to take the destiny of the region into their hands by occupying major oil and gas infrastructure, and the Joint Military Taskforce involved in 'Operation Crocodile Smile in the region.
First on the list of demands of the RNDA, is the urgent release of the N98 billion gas flare penalty funds to host communities of the Niger Delta which are funds domiciled in the Federation Accounts through the Central Bank of Nigeria as payment to compensate the communities being affected in the creeks of the Niger Delta due to their environmental pollutions and environmental hazards caused the multinational oil companies.
They recalled that the President Muhammadu Buhari administration withdrew $1billion from the Excess Crude Account sometime in 2019 to acquire heavy weapons to fight Boko Haram insurgents in the North East adding "This is wicked and insensitive to the peace accord signed with the people of the Niger Delta region, most especially the RNDA Militant group that accepted the ceasefire agreement on 21st of August 2016 and nothing has been done so far"
"Secondly, we demand the total control of our God given resources in the region, and if some parts of the Northern states are allowed to operate and will be given license to engage in illegal mining and sale of gold, it means it is time the people of Niger Delta region, especially the Ijaw ethnic nationality be given equal opportunity to go ahead with artisan and local refining of crude oil in the creeks without any form of intimidation and harassment from the Nigerian government as well
"Thirdly, RNDA demands that the riverine communities in Niger Delta be connected to the cities with roads and bridges with provisions in the 2021 budget, a road project for instance, should connect Warri to Ogulagha , Burutu Local Government Area which is a host to Focados Terminal, producing over one million barrel of crude oil that contribute trillions of dollars to the Federal Government on daily basis."
But in a swift reaction, the Delta State Deputy Governor, Kingsley Burutu Otuaro said that the country cannot afford to face another crisis considering the poor economy of Nigeria, but he however appealed to President Buhari to find a way forward with a view to ensuring that peaceful coexistence prevail adding,
"We cannot afford to be facing another crisis considering the poor economy and I urge President Muhammadu Buhari to step into the demands of the militants under different groups and provide for them."