Elephants Return to Nigeria, Faces Threats of Boko Haram and Villagers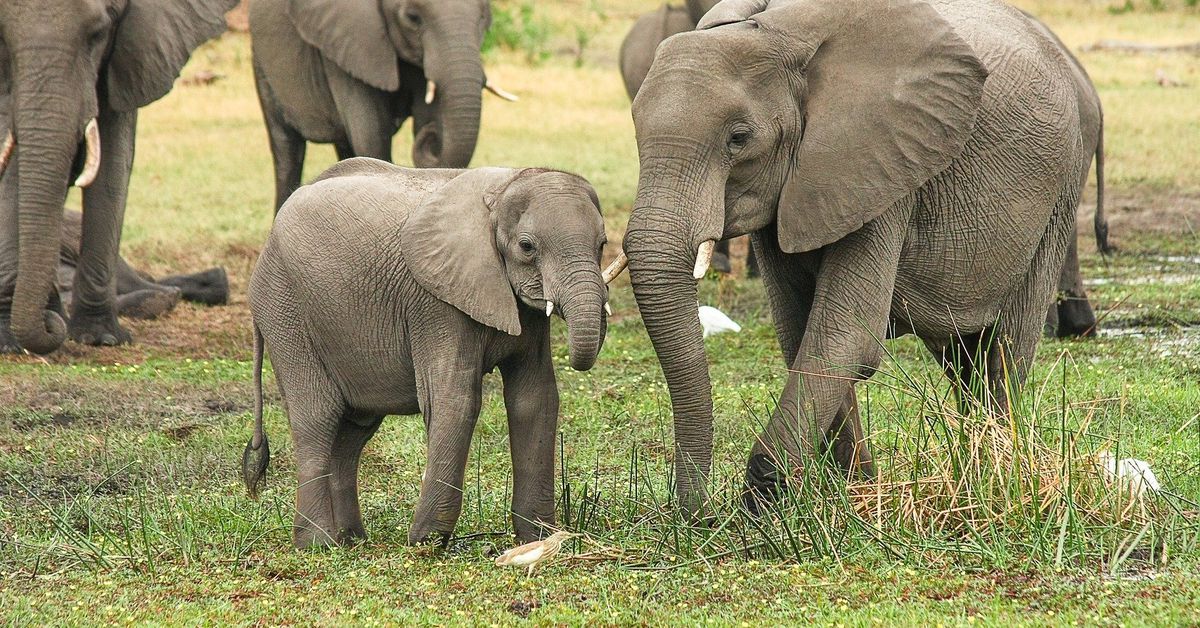 A herd of hundreds of elephants has returned to north-east Nigeria, where it is at risk from Boko Haram jihadists and in conflict with villagers who are trying to sow their crops.
The elephants, thought to number about 250, initially appeared in north-east Nigeria in December 2019, before returning to neighbouring Cameroon and Chad a few months later. It was the first sighting of elephants in north-east Nigeria since the Boko Haram insurgency began a decade ago.
"Now they are back, and the villagers estimate there are even more of them this time," said Borno State Director of Forests and Wildlife, Peter Ayuba, speaking from the city of Maiduguri.
The elephants are in the Kala Balge Local Government Area, which has suffered frequent Boko Haram attacks.
"We want elephants to come back to Nigeria, but we need to be able to manage them," said Ayuba.
He added that villagers, many of them already displaced by fighting, were afraid of the elephants moving through their fields.
"The elephants are approaching human settlements, and some people are now too worried to sleep at home," he explained, "we want to protect these animals, but without hurting our communities."
The Boko Haram insurgency in the Lake Chad area has forced some two million people to flee their homes and caused tens of thousands of deaths.
John Scanlon AO, the Elephant Protection Initiative Foundation's CEO, said: "The elephants that have just crossed back into north-eastern Nigeria constitute one of the last great herds in West Africa. Tragically, they could not be in a more dangerous area. We thank the Borno State authorities for their strenuous efforts to sensitise the local population about the need to protect these animals until they return to the relative safety of Cameroon or Chad, and we respectfully urge the governments of the Lake Chad area to do all they can to conserve these elephants and offer our full support to them in doing so."
Dolmia Malachie of the Elephant Protection Initiative (EPI) Network, who is based in the Chadian capital N'djamena, said: "We had put a radio collar on one of these elephants in Chad in 2019. Sadly, the animal was killed earlier this year, the last time the herd was in Nigeria. We need the governments of the Lake Chad area to work together to secure the survival of these elephants."
Prior to the arrival of this herd, Nigeria was estimated to have an elephant population of only about 300, scattered in several small and vulnerable groups in the rest of the country. Nigeria joined the EPI in 2019, and its government has been working with the EPI's secretariat, the EPI Foundation, on the improved security of its ivory stocks.