Curator calls for revitalisation of Nigeria's arts, crafts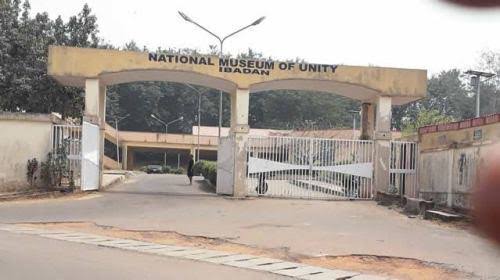 The Acting Curator, National Museum of Unity, Ibadan, Mrs Comfort Akinmeji, has called on governments at all levels and stakeholders to join hands and revitalise the country's arts and crafts.
Akinmeji also expressed dissatisfaction at the state of arts and crafts in Nigeria.
"Our arts and crafts have lost their cultural value; traditional rulers crowns are not too common, especially the 'Ori kogbofo' (`the scalp must not be left uncovered') type of cap worn by traditional rulers in the past replaced by white caps.
"Traditional architectures have vanished and have been destroyed. An example is the demolition of 'Ilojo Bar' and others. All these and many more are indications of loss of Nigerian Arts,'' she said.
Akinmeji said that well-managed tourism could encourage the revival of traditions and restoration of sites and monuments.
She said that tourism was a global tool which could be used to establish and reinforce cultural identity essential in preserving and enhancing national and local pride and spirit, as well as in developing a positive image of the country internationally.
She said that tourism could also be used to develop rural areas through the exposure of the sites to investors which if worked on, would eventually become tourism attractions.
"Tourism helps in preserving culture through transmission (creating awareness) of heritage sites and bringing the government close to the stakeholders, mainly the original indigenes and settlers in and around tourism sites.'' She added.
Akinmeji also noted said that every aspect of cultural value in Nigeria had been influenced by colonialism as Nigerians found it difficult to sustain their cultural ethos and values.
"The only valuable thing we have been able to salvage is the name of cultural places and traditional centres such as palaces, shrines and groves.
"The state of art and crafts in Nigeria at 60 is not too encouraging.
"We produce art and craft mostly for commercial purposes especially for export not for the value of arts,'' she lamented.