Building collapse: Expert advocates efficient supervision of buildings under construction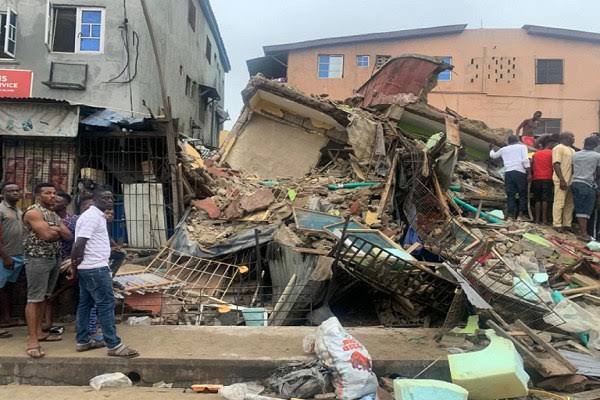 Mr Nelson Nwaosu, an Envoronmental Management Consultant, has advocated the employment of more town planners in Abia to ensure efficient supervision of buildings under construction to check incessant collapse in the state.
Nwaosu, a retired Director at the state Ministry of Lands, Survey and Urban Planning, made the call in an interview with the News Agency of Nigeria (NAN) in Aba on Wednesday.
He attributted the incessant building collapse in the state to the lack of professional supervision by relevant government ministries and agencies.
He also blamed building collapse on the use of quacks, lack of professional supervision and knowledge of the terrain for the building, poor maintenance culture and non-compliance with building laws.
Nwaosu, a Principal Consultant with City Concepts & Environmental Management Consultants Ltd, further identified the use of inferior materials and conflict among professionals as other causes of building collapse in Nigeria.
He said that the employment of more hands by the government would help to reduce the activities of quacks masquerading as trained builders.
"One of the causes of building collapse in Abia is that most people involved in building supervision are not trained and those that were trained do not upgrade themselves with latest trend.
"Building collapse in Nigeria is in three classes, namely, partial collapse, progressive collapse and total or sudden collapse.
"Total or sudden collapse is the one that threatens society the most because it usually involves lives and huge investments.
"Government and allied agencies should educate Nigerians on what they should do before they embark on building construction to avoid the increasing cases of collapse," he said.
Nwaosu said that the process of building a house included consulting with land and estate surveyors, perfecting the land title and consulting town planners to confirm the structure fit for the land.
He said that thereafter, architects would be engaged, development permit obtained, builders and engineers engaged and the building process supervised by professionals from the town planning authority.
Nwaosu said that when a building is completed, the owner should also apply to the town planning authority for a certificate of fitness to show that the house is fit for habitation.
He, however, regretted that developers rarely followed due process because of the cost involved.
He, therefore, called for a downward review of the fees charged by government in order to encourage developers to follow due process.