Amazon Goes Green, Rolls out 10,000 Electric Delivery Van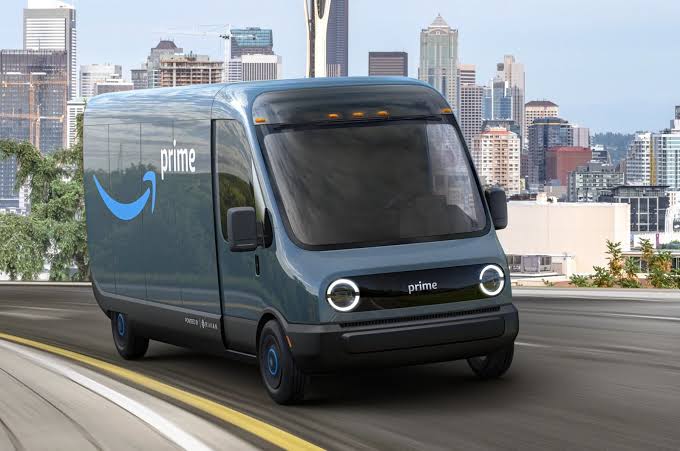 Many people have bought at least an item or two from Amazon, and some Prime members have regular deliveries from this online retailer. But the carbon emissions from all of those deliveries really add up, and it has become a big problem for the planet. As part of its sustainability pledges, Amazon has unveiled an all-electric delivery vehicle to reduce carbon emissions. The company's plan is to have 10,000 of these electric delivery vans on the road by 2022.
By 2030, Amazon plans to expand its fleet to 100,000 electric delivery vehicles. The company has committed to the Climate Pledge to reach net-zero carbon by 2040. This first electric vehicle is a start.
"We wanted drivers to love using it and customers to feel excited when they saw it driving through their neighborhood and pulling up to their home," said Ross Rachey, director of Amazon Global Fleet and Products.
The custom vehicle has many features to feel excited about. In addition to being fully electric, the vehicle has sensor detection, traffic assist technology and exterior cameras that provide a 360-degree view. Alexa is integrated into the vehicle for hands-free access to traffic info and weather updates. The driver's side door is made to be extra strong to provide added protection.
Read also: UN Intensifies Plans to Restore Depleted Forests Globally
"We're trying to build the most sustainable transportation fleet in the world," Rachey said.
Amazon worked with Rivian to create these electric delivery vehicles. Rivian produces emissions-free electric vehicles right outside of Detroit.
"We are focused on driving efficiency into every aspect of the vehicle design — everything from cabin heating to driver ergonomics to drivetrain design has been optimized for time and energy," said Rivian's CEO, R.J. Scaringe.
The new delivery vehicle can drive for 150 miles on a single charge, a range that makes it extremely competitive.