12 bodies found under landslide in Vietnam; storm deaths rise to 49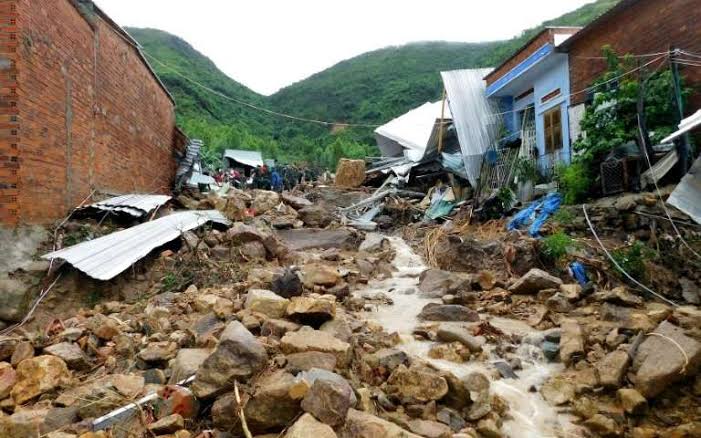 Vietnamese authorities on Thursday found the bodies of 12 rescue workers buried under a landslide, and confirmed the loss of four other missing, raising the total death toll caused by multiple storms and flooding to 49.
The 12 bodies were found on Thursday at a ranger station in central Vietnam that was struck by a landslide on Monday night, Vietnam's National Committee for Search and Rescue said in a report.
The authorities have taken their bodies to a nearby hospital for identification.
Meanwhile, rescue forces continue to search for four others still believed to be buried beneath the rubble.
The 12 victims formed part of a 21-member rescue team who were sent to verify reports of 17 workers who were reportedly buried under another landslide at a hydropower plant in rural Thua Thien-Hue province on Monday night.
As yet, the fate of these men remains unknown.
Central parts of the country have been devastated by heavy rains since Tuesday as two storms battered the central coast.
Torrential downpours have led to more than 50 deaths and flooded nearly 150,000 houses and 244 schools in the region.
Further flash flooding and landslides are expected in the coming days after tropical storm Nangka made landfall in north-central Vietnam on Wednesday, with prolonged deluges continuing on Thursday.
Authorities are concerned the situation will worsen as a new tropical depression is heading straight towards the worst-affected coastal areas of central Vietnam, the third to hit the area in two weeks.