World Rivers Day: LNRBA urge Nigerians to cultivate habit of water management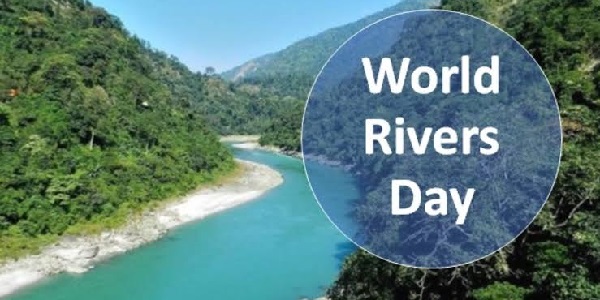 The Lower Niger River Basin Authority (LNRBA) has called on Nigerians to cultivate the habit of maintaining clean water bodies, emphasizing its significance in promoting clean behaviors.
Dr. Adeniyi Aremu Ilorin, the Managing Director, made this call on Monday in Kwara State during the celebration of the 2023 World Rivers Day, which had the theme "The Incredible Natural Cultural and Recreational Values of Rivers and Streams in our Communities."
The day is commemorated to recognize the remarkable natural, cultural, and recreational values of rivers and streams, highlighting their contribution to our quality of life.
Dr. Aremu Ilorin also pointed out that the celebration aims to draw attention to Nigeria's rivers facing degradation due to pollution, industrial development, urbanization, and climate change caused by human activities.
The Managing Director cautioned against the consumption of untreated emerging pollutants from polluted rivers and water bodies, which pose global concerns regarding public health effects associated with water pollution.
He appealed to Nigerians to cease negative activities hindering water flow in the river, and encouraged regular cleaning of drainage systems and desilting of river channels.
He noted that the choice of the Oja-Iya River was significant as it is a major tributary to the Asa River, the primary water source for the Ilorin metropolis.
The LNRBA boss stressed the importance of raising public awareness about the impact of pollutants dumped into rivers, which are eventually consumed by the community.
During the ceremony, the Kwara Commissioner for Environment and Tourism, Sheu Ahmed, quoted the United Nations Environment Programme (UNEP), which reports that approximately 11 million tons of plastic waste flow into oceans and rivers each year.
He also mentioned studies predicting that by 2050, the amount of plastic waste in rivers will surpass the number of fish and other marine animals.
He urged concerted efforts to achieve the Sustainable Development Goals (SDGs) by 2030.
Isiaka Awokegba, the Magaji of Oja-Iya community, commended the Authority for sensitizing the community about the importance of rivers and the need to protect them.
He appealed to the government to provide proper refuse disposal facilities across the community to deter people from dumping refuse into the rivers.