Why Nigeria Needs a Health Bank — NMA President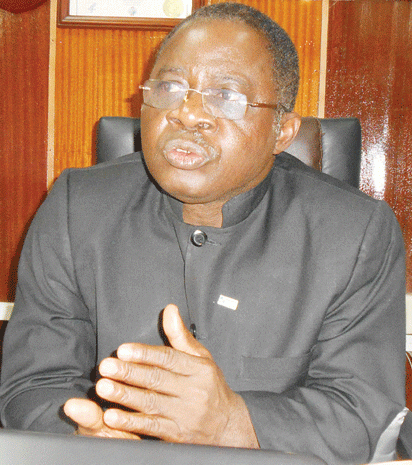 President of the Nigerian Medical Association, Prof. Innocent Ujah, says if the nation could have banks for industry and agriculture, it should also have one for health.
He expressed concerns about the 'slow pace' of activities in the health sector, warning that it could discourage potential investors.
This is just as he urged the Federal Government to consider private sector participation to further boost the infrastructure and quality of healthcare delivery in the country.
Ujah said citizens of a nation like Nigeria with 60 years of history should not be seen grappling with medical tourism abroad.
"We are moving at a snail speed and that's not right. I also think the private sector participation should be higher.
"As a country, we need to be doing more than what we are doing now. Judging from the quality of manpower we have in the health sector, we need to have more facilities and up-to-date equipment to show we are doing well at the moment.
"Even when we say we have improved, the reality on ground does not portray it. We have very high morbidity and mortality rate, infant mortality, neonatal deaths and many other setbacks," he said.
Continuing, he said the COVID-19 outbreak compounded the problem of the nation's health system.
"To make matters worse, the COVID-19 pandemic exposed our weaknesses in the health sector," he stated.
The obstetrician/gynaecologist, however, believed that all was not lost, adding that the country's healthcare had advanced from where it was in the last six decades.
He said people must understand the nation's history to fully assess the journey of the Nigerian health sector in the last 60 years.
"At the beginning, we have only one teaching hospital and one medical school. Today, we have over 52 government-owned teaching hospitals and Federal Medical Centres.
"The number of doctors and nurses produced are also far more than we used to have.
"The number of primary healthcare facilities are also more, even though many of them are not living up to expectations.
"The quality of healthcare, capacity building, capacity to provide healthcare services for Nigerians is far more than what it used to be since 1960 that we gained independence," he noted.