WFD: Institute tasks govt, NGOs to ensure food security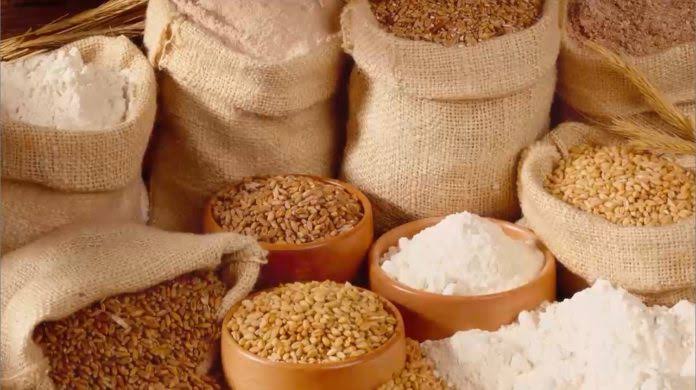 The Nigerian Institute of Food Science and Technology (NIFST) on Thursday called on governments, non-governmental organisations, farmers and food processing industries to ensure food security in the nation.
The Chairman, Lagos Chapter of NIFST, Mr Sunday Bamgbose, made the call on the sidelines of the institute's ongoing 44th Conference and Annual General Meeting (AGM) in Lagos.
The ongoing NIFST conference and AGM has the theme, "Agro- and Food Processing for Wealth Creation – The Nigerian Experience."
The World Food Day (WFD) is an international day celebrated every year around the world on Oct. 16.
It is celebrated in honour of the date of the founding of the Food and Agriculture Organisation of the United Nations in 1945.
Bamgbose said that all stakeholders must work together to ensure access to food by all Nigerians to fight poverty.
He noted that the outbreak of the COVID-19 pandemic and the subsequent lockdown in many nations across the world highlighted the importance of food.
Bamgbose urged all stakeholders to partner in ensuring that there was food security in the nation.
Also speaking, the Group Managing Director, Flour Mills of Nigeria Plc, Mr Paul Gbededo, said the anniversary drew attention to the need for nations to be able to grow what they eat and eat what they grow.
"It also draws attention to the need for food security. That nations guarantee the fundamental human rights because having access to food is one of those rights and should be guaranteed," he said.
Gbededo noted that Nigeria, as a net importer of food, might have challenges with food except focus was placed on agriculture.
He said: "Our population is growing; we are told that by 2050, growing at the rate of 2.5 per cent, Nigeria will be over 400 million people.
"How are we sure we are going to feed them if we do not focus on agriculture now?"
He urged all stakeholders to look toward mechanised farming in order to increase the size of land being cultivated.
"As of today, we are doing about 32 million hectares and we have about 80 million hectares available, so we need to extend and expand the land size in order to improve agriculture," Gbededo said.
Also, Dr Kenny Acholonu, Chief Innovative Officer of Micronutrient Laboratories Ltd, said that the best way for any nation to create wealth was through human capital development.
Acholonu added that there was a need for Nigeria to increase funding for research and development to improve her human capital, so the nation could compete globally.
According to him, the reason countries such as Malaysia are used for illustration when talking about the growth of agriculture, particularly palm oil, is because their government invested funds in research and development.
Acholonu urged governments to increase funding for research and development to improve human capital and promote economic growth and development.