We're Helping To Reduce Used Cars In The Black Market Industry — Cars45 CEO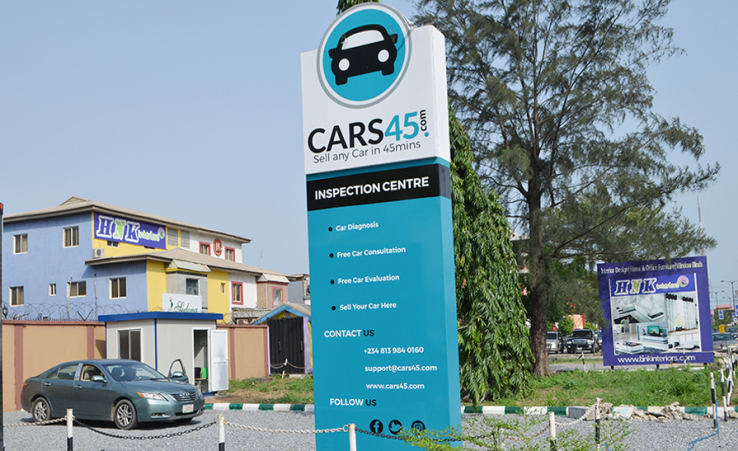 The Chief Executive Officer (CEO) of Cars45, Mr Ganguly Soumobroto, disclosed efforts made by the company to reduce the number of used cars in the black market industry.
Soumobroto made the assertion on Tuesday in an interview where he was giving the scorecard of the company in Lagos.
The CEO said that before, most customers were often denied the opportunity to know the true state of vehicles they want to purchase, but which had been made possible by Cars45.
Read also: Afreximbank Identifies Floods, Drought As Threat To African Economy
"Before, customers might not have adequate knowledge of the cars they want to buy, while they think they have bought a car at a good price, they later find out that such cars are defective. Most times, customers are made to buy over-price cars thinking it is a good deal, but later maybe, six months or two years, the cars starts to develop faults.
After this, customers realise that they have been duped because even if they asked their mechanic to supervise the car, such may not have adequate knowledge of everything about the car. Used cars purchase has been shrouded in unknown deals because of too many middlemen and sometimes, customers may not have the opportunity of choice because of limited referrals,'' he said.
Soumobroto, a retired Director at KPMG, said that Cars45 had helped to remove many barriers and underhand dealings in the used cars market with its open operations.
"Cars 45 has put in place a more convenient and open dealing in the used cars market, there cannot be any underhand dealings because we provide the right information. Sometimes, people tell us that they can get some cars at a lower price than what we give and I do tell them that we only sell verified cars which our customers will be happy with. People do buy cars that will develop fault maybe within six months or a year, but at Cars45, we have all the information about the cars that we sell right from the manufacturing date to the present state.
The Head Technical Operations, Cars45, Pankaj Bohra, said the company had about 20 check points to verify cars, even the accident cars before they can be up for sale.
"We are aware that people import cars that have been involved in accident and refurbish them to look like new, but we have up to 20 check points to ascertain that. Safety of our customers remains of paramount interest to us, so, we do check and cross check cars on our lot. We will trace even up to the point where the vehicle was purchased. We get full of information on cars we want to deal in, including all the necessary papers to avoid running into problems in the future,'' he said.