U.S. Launches Africa Climate Tech Innovators Program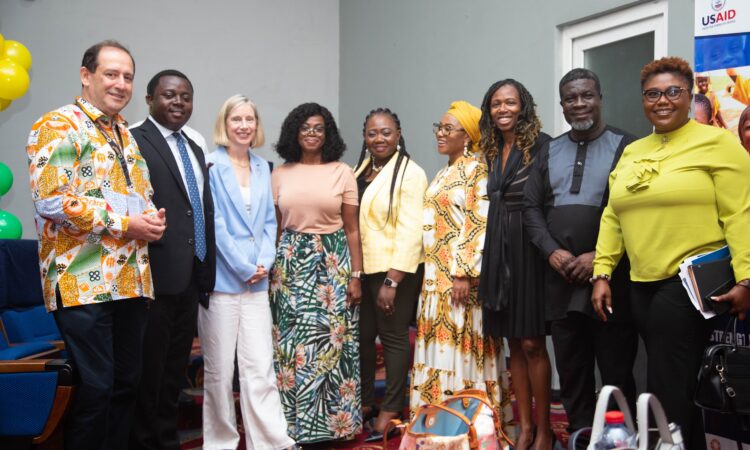 Accra, Ghana – Fifty young climate tech innovators and leaders from 19 African countries have arrived in Ghana for a three-week intensive leadership and professional development training program sponsored by the U.S. Government. Announced during Vice President Harris's historic visit to Ghana in March 2023, the Young African Leaders Initiative (YALI) Regional Leadership Center West Africa will host the program, which will challenge young leaders and entrepreneurs to develop social and business solutions to address today's climate challenges using innovative technology.
"African leadership is critical to confronting our time's defining challenge of climate change," said U.S. Ambassador to Ghana Virginia Palmer at the welcome event for the new cohort of climate tech innovators. "The U.S. government is a long-standing partner with Ghanaian and African youth to advance our mutual priorities, particularly related to climate change".
The new program is a collaborative effort of three YALI Regional Leadership Centers (East Africa; Southern Africa; and West Africa) and is funded by the United States Agency for International Development (USAID).
"There are no boundaries when it comes to climate change," said Dr. Esi E. Sey, Project Director of YALI RLC Accra. "Through the Climate Tech Innovators and Leaders Program, we wish to join hands with young people from across Africa to build a world where there are also no boundaries to climate tech."
The YALI Climate Tech Innovators and Leaders' Program is a unique opportunity for young African leaders to develop the skills and knowledge they need to make a difference in the fight against climate change. The program is also an opportunity to build relationships and networks with other young leaders from across the continent. Since 2015, the YALI Regional Leadership Centers in Africa have trained more than 7,800 young leaders.