Tourism: Kano agog for mini-Durbar festival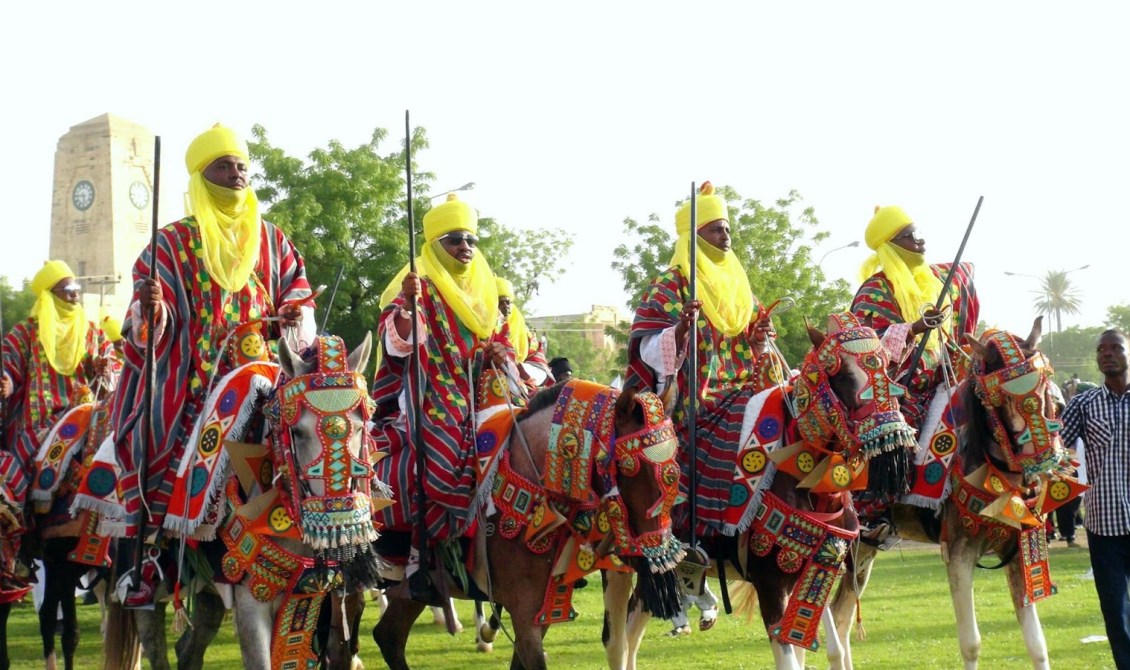 By Fatima Saka

The palace of the Emir of Kano, Alhaji Aminu Ado-Bayero, was agog on Wednesday as the emirate celebrated a mini-Durbar festival.

The mini-Durbar festival was held to attract travel agents for proper marketing of the ancient cultural asset to the world in order to attract local and international tourists.

The sphere of the festival was part of activities for the 46th Annual General Meeting of the National Association of Nigeria Travel Agencies (NANTA) held in Kano.

During the festival, various cultural groups performed to the delight of the travellers after which colourful horses were made to parade round the palace and then into the city of Kano.

Some of the groups that performed were: the Quilted knights, the Chain meal riders, the Dogaris, the Kwalkwalli, the Yan-Kagira known as those that protect the Emir.

Ado-Bayero, who was represented by one of his aides, Ahmed Aminu, explained what the mini-Durbar Festival meant in the north.

He said the ancient festival was introduced to West Africa by the colonial masters in the 20th century.

He also noted that Durbar meant a possession of horses in diferent colours that showed military strength, pageantry and the cultural heritage of the people of the north.

According to him, the festival dated back to hundreds of years ago when horses were used in warfare to protect the emirate, as each noble household then was expected to defend the emirate by performing a regiment.

He explained that currently, it is usually staged for important personalities in the society just before the Ramadan season.

"The adornment and decoration of the horses is a reminiscence of our afinity with the North Africans.

"This is commonly celebrated in places like Borno, Kano, Bauchi and Zaria, so this festival is an eye opener for you and the rest of the world, market it and we wish you a comfortable stay in Kano," Ado-Bayero said.

Earlier, Mrs Susan Akporiaye, NANTA's National President, appreciated the Emir and the entire emirate for the hospitality enjoyed in the city of Kano.

"We say thank you to the Emir, one thing we are going home with is the fact that the Emir has risen the bar of NANTA, this mini-Durbar is usually staged for important persons and it has been staged for us, this means alot to us.
"This honour will go down in history for every member, now we are sitting with royalty, that is the statement made today, we really appreciate this and we say thank you on behalf of our board of trustees and members," she said.