SUNREF launches $81m fund for renewable energy projects in Nigeria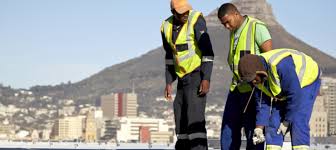 The Sustainable Use of Natural Resources and Energy Finance (SUNREF) has launched 81 million dollars technical assistance facility for the development of green energy projects in Nigeria, an official said on Thursday.
SUNREF is a green financing line for businesses developed by the French Development Agency (AFD) and instituted with a €70 million grant funded by the AFD and the European Union Infrastructure Trust Fund (EU-ITF). MS Ogechi Adiukwu, SUNREF Nigeria Programme Officer, who made the disclosure on Thursday in Abuja, said the project had an investment grant for renewable energy and energy efficiency projects. According to her, SUNREF Nigeria programme which is composed of a 70 million dollars low-cost debt financing and an 11 million dollars grant facility, seeks to improve access to energy through improved access to affordable finance for renewable energy technologies. "It seeks to ensure energy efficient initiatives that will improve lives, increase economic opportunities and support various sectors such as industry and agriculture.
"Through this grant, SUNREF Nigeria programme will provide technical assistance and support to the Manufacturers Association of Nigeria (MAN)," she said in a statement made available to Naturenews "It partners with banks like Access Bank and the United Bank for Africa (UBA) and companies in Nigeria toward the development of energy efficiency and renewable energy projects. "In Nigeria, where access to energy is far from universal, limited energy security and rising energy prices will likely continue to challenge the growth of Nigerian businesses in the near future.
"As a result, increasing the development of green energy is a key condition to a sustainable economic growth by ensuring reliable access to energy as well as enabling businesses and households to seize opportunities of the ecological transition."
She quoted Ms Inga-Elisabeth Hawley, the Senior Director, Environment and Energy at WINROCK International, as saying that they were  delighted to be appointed to implement the technical component of the SUNREF programme. Adiukwu also quoted the Team Leader, SUNREF Nigeria Programme, Javier Betancour, as saying that SUNREF Nigeria programme brought the global SUNREF experience of providing financing and technical assistance for renewable energy, and energy efficiency projects to assist businesses become more efficient and transit to green energy. She noted that Dr Mansur Ahmed, President of MAN, had said the programme would be critical in increasing the competitiveness of Nigerian manufacturers, as they transit to renewable energy sources and implement energy efficiency measures in their operations.
Adiukwu also disclosed that the SUNREF initiative had been deployed in over 30 countries and successfully supported over 42 projects in partnership with about 70 banks to the tune of about 2.5 billion euros from the AFD of which 1.2 billion euros had been paid. According to her, the benefits of SUNREF programme targets entrepreneurs AFD cannot finance directly such as Small Medium Enterprises (SMEs) and individuals, using financial intermediaries as channels for disseminating projects through reliable local counterparts with technical skills. She added that it would disseminate technical know-how and good practices through the technical assistance.
Mr Faruk Yabo, Director of Renewable Energy and Rural Access, Federal Ministry of Power, said that the  SUNREF programme would help Nigeria toward achieving its 30:30:30 goal of generating 30 per cent of 30 Giga Watts (GW) from renewable energy by 2030. For Dr Gregory Jobome, Chief Risk Officer, Access Bank, the bank had been on this journey of financing green energy projects for a long time.
"We hope that through this programme shall be a stimulus for other banks to start financing such projects that will benefit many generations to come," he said. Mrs Ayodele Adeniyi of UBA said they believed renewable energy would go a long way to reducing the power deficit in Nigeria and that the bank was willing to go all the way to support it.