Sultan Foundation solicits community support to reduce gender based violence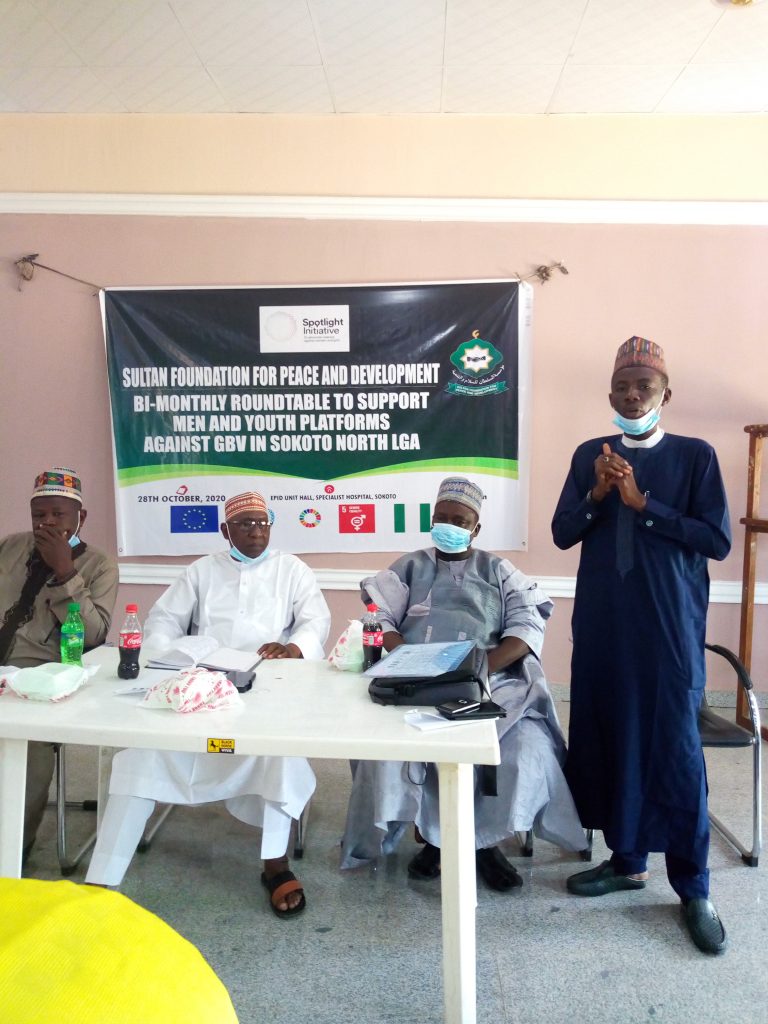 An NGO, Sultan Foundation for Peace and Development has solicited for more involvement of community members in reporting cases of Gender Based Violence (GBV) in Sokoto State.
The foundation's Programme Officer, Alhaji Musa Galadanchi, made the appeal at a Bi-monthly round table meeting to support Men and Youths Platforms Against GBV in Sokoto North local government area, on Wednesday.
No fewer than 25 participants from two community groups " Mata Iyayenmu"  and " Manufarmu Al'ummarmu" along with representatives of security agencies brainstormed on experiences and modalities to achieve maximum success in the project.
Galadanchi said that community groups' involvement was necessary to reduce GBV cases in line with the EU-UN Spotlight Initiative (SI) project in the state.
The EU-UN SI project is a global, multi-year partnership to eliminate all forms of Violence Against Women and Girls (VAWG), backed by an initial dedicated financial envelope of 500 million pounds from 2018 to 2023.
He said that the event was part of engagement programmes for GBV, Sexual Reproductive and Health Rights and Harmful Practices (GBV/SRHR/HP) Reduction processes under the project.
The groups leader, Abubakar Abdulhamid presented cases handled by them and how they linked up with the foundation and law enforcement agents.
Abdulhamid appealed for an office, issuance of identification cards and uniforms to members of the groups especially during public events.
Earlier, the programme Coordinator, Malam Mujahid Abubakar, said that the foundation engaged religious and traditional leaders to strengthen the norms and values of the projects to be suitable to citizens of the state.
Abubakar said that the event was aimed at educating members on better understanding of prevention and response methods in fighting GBV.
He also stressed the need for the members to play their expected roles in addressing GBV and other harmful practices.
He added that the members should collect data of cases which are being forwarded to an enlarged platform that cover the country.