SUEZ Tackles Waste Crisis with Innovative Solutions and Recycling Initiatives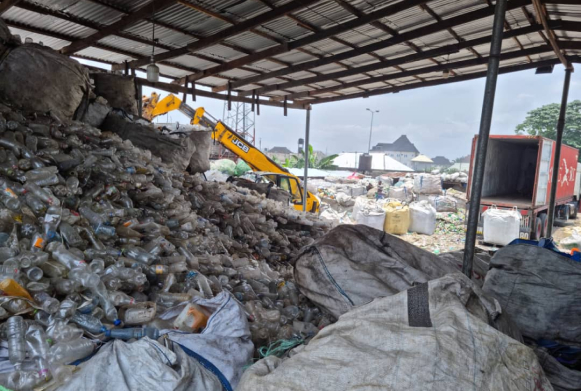 By Faridat Salifu
SUEZ is strategically placing innovation at the forefront of its global development, with a strong emphasis on the African continent, where it actively engages in water and sanitation management as well as waste management.
Jerome Bailly, the Senior Vice President of Innovation, underscores the pivotal role of innovation in enhancing water infrastructure and waste treatment efficiency.
SUEZ is committed to bolstering its research and development (R&D) budget by €40 million until 2027, with a primary focus on waste management and decarbonization. While SUEZ has a robust history of R&D in the water sector, the spotlight is now on areas such as water resource management, infrastructure maintenance, and addressing water quality concerns.
In North Africa, the escalating water stress due to climate change is a pressing issue. SUEZ's innovative solutions are playing a crucial role, including the reutilization of treated wastewater in Egypt and the enhancement of water network efficiency in Senegal through initiatives like solar farms and remote meter reading.
Sub-Saharan Africa faces the challenge of ensuring universal access to safe drinking water. SUEZ acknowledges the imperative need for innovative business models and financial solutions, alongside technological advancements, to guarantee accessible and efficient water access.
Public-private partnerships (PPPs) are considered a potential long-term solution to address under-investment in drinking water infrastructure in sub-Saharan Africa, provided there is political stability and a well-defined economic framework.
SUEZ's recent acquisition of EnviroServ, South Africa's leading industrial waste treatment company, aligns seamlessly with the company's mission to disseminate innovative waste management practices across Africa, including the optimization of biogas capture at landfill sites.