Stakeholders applaud call for increased banks support to agriculture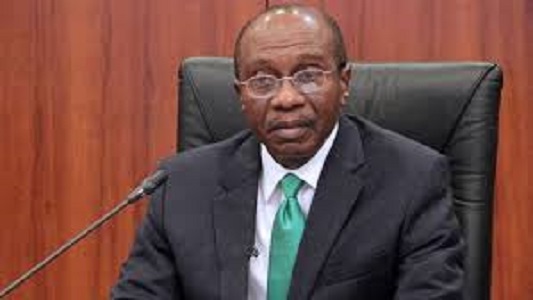 Some stakeholders in the agriculture sector have commended the Governor of the Central Bank of Nigeria (CBN), Mr Godwin Emefiele, for calling on the Nigerian banking sector to increase support for the agriculture sector.
Emefiele made the call on Tuesday in his address at the 13th Annual Banking and Finance Conference organised by the Chartered Institute of Bankers of Nigeria (CIBN), with the theme "Facilitating a Sustainable Future: The role of Banking and Finance."
He said that increased investment in the sector by the banks would boost food security and ensure sustainable economic growth.
Mr Yusuf Adam, a dealer in Agro-Allied products, told Naturenews in Abuja on Thursday that Emefiele's call was timely.
"Agriculture is an important sector in any nation's economy and it should get priority attention from banks, but Nigerian commercial banks do not see it as a priority, maybe because of its slow return on investment.
`The advice from the CBN governor is timely, and I urge Nigerian banks to heed and increase their investment portfolio on agric to boost food production and economic growth,'' he said.
Mr Chidi Nnana, a commercial farmer, described the CBN governor's call as a welcome development.
"Agriculture was the mainstay of Nigeria's economy during and after independence in the 1960s, before crude oil was discovered.
"Now that revenue from crude oil can no longer sustain the economy, government needs to take practical steps to diversify the economy, starting with agriculture and manufacturing,'' he said.
Mr Banjo Adedeji, an Economist and a Policy Analyst, urged the apex bank to go a step further by actually compelling commercial banks to dedicate a percentage of their investment portfolio to agriculture.
He described the agriculture sector as integral in ensuring food security, employment generation and economic growth.
"Government's modest effort in agriculture manifested itself during the global lockdown occasioned by COVID-19.
"While some countries experienced acute food shortage during the lockdown, Nigeria was able to get by due to government's modest investment in agriculture.
"Commercial banks should take a cue and heed CBN's call by increasing their support to farmers and farming activities,'' he said.
Adedeji called on the federal government to improve security across the country, to allow farmers access to their farms unhindered.
"No matter the volume of investment in agriculture, if bandits and other violent criminals continue to prevent farmers from accessing their farms, that investment will not yield the required dividends.
"Government should fight insecurity to ensure food security,'' he said.
Recall that in his address at the CIBN conference, Emefiele said that a key area of focus that the banking sector should increase its support for was the agriculture sector.
He emphasised that measures taken by the federal government to boost food security saved the country from acute food shortage during the COVID-19 lockdown.
"We have witnessed the disruptions COVID-19 has had on global supply chains and food supply.
" If measures had not been taken earlier to improve cultivation and processing of staple crops in Nigeria prior to the onset of the pandemic, we would have had to deal with a major food crisis in the country.
"The banking sector, therefore, has a significant role to play as a facilitator of growth through its intermediation function.
" Over the next four years, the banking sector should consider ways through which it could increase its loans to the agriculture sector from four percent to 10 percent by 2024,'' he said.
Emefiele suggested that some of the opportunities in the agriculture sector that banks should explore include storage centres, transport logistics and technology platforms that can enable rural farmers to sell their produce directly to the markets.
"More importantly, our agricultural sector also offers significant opportunity for the nation to earn foreign exchange through the exports of processed agricultural products.
"With declining foreign exchange earnings from crude oil, banks should consider supporting agro processing companies that are export oriented.
"These measures would help to improve productivity of farmers, increase our foreign exchange earnings, reduce post-harvest losses and increase access to finance for farmers.
"The measures would also support the growth of other sectors of our economy such as manufacturing, and transportation,'' he said.
The CBN governor urged the banks to also focus more on Information and Communication Technology (ICT) sector.
"Another sector which has emerged as a significant source of resilience in mitigating the impact of Covid-19 on the economy, ICT,'' he said.