Southern Africa has more elephants than previously estimated, survey reveals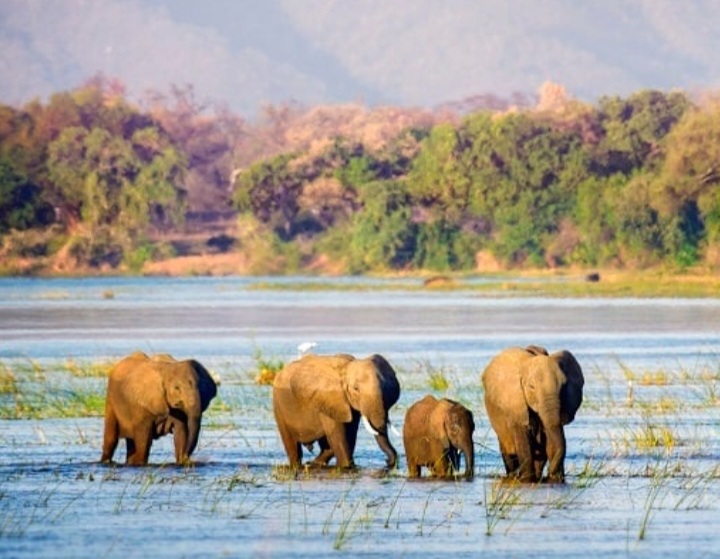 Southern Africa's elephant population is estimated at 227,900, according to the results of the first-ever aerial survey, which spanned across five nations that together provide a home to more than half of the world's savanna species.
The aerial survey done using seven fixed-wing aircraft covered Angola, Botswana, Namibia, Zambia and Zimbabwe in an area known as the Kavango-Zambezi Transfrontier Conservation Area, the world's largest conservation area, which covers 520,000 square kilometres and is nearly the size of France.
The survey's findings released Thursday established that live elephant numbers in Kaza, as the zone is known, have grown 5% from the previous estimates, which put it at 216,970, in 2016.
"This is the first time that the elephant population has been assessed in one single effort," said Darren Potgieter, the Kaza aerial coordinator in an online briefing. "It was done following one standardised method and synchronised to avoid miscounting, under-counting and was coordinated among member states."
The survey covered over 300,000 square kilometres and was conducted during the dry season, between August and October last year, according to Potgieter. "Overall, the elephant population is stable," he said. "In some areas, numbers have shown an increase and in others a decrease."
Of the five nations where elephants live, the survey found that Botswana, with 131,909, has the largest elephant population, followed by Zimbabwe, which has 65,028.
Even before the release of the survey results, the southern African nations were grappling with an increasing number of elephants coming into human areas — raising concerns of conflicts — and creating damage to trees needed by other species.
The survey also found a greater number of carcasses than previously estimated, which could be attributed to a combination of factors, including an ageing population, disease, habitat loss, fragmentation and poaching, according to Potgieter. Botswana last year experienced a mystery die-off of the mammals for a third straight year.
"The carcass ratio, which compares live to dead elephants is 10.47% and is indicative of high mortality," he said, urging for more investigation and research.