SEC urges CMOs, stakeholders to collaborate to drive capital market inclusion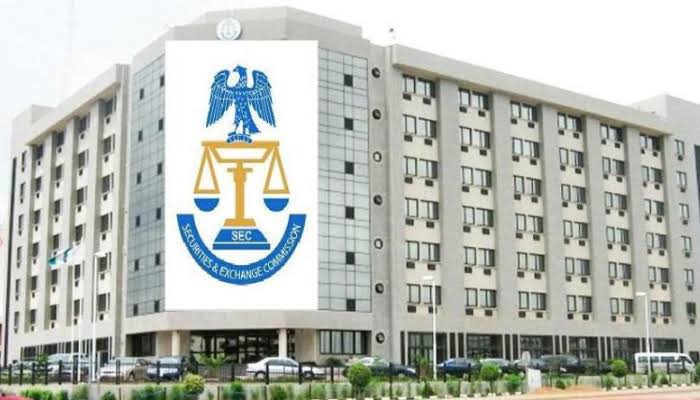 The Securities and Exchange Commission (SEC) has called for a collaborative effort of Capital Market Operators (CMOs) and other stakeholders in the market community to drive capital market inclusion in the country.
Dr Lamido Yuguda, the Director-General of the commission, made this known at a Financial Inclusion Webinar organised by SEC in Abuja on Wednesday with theme: "From Financial Inclusion to Capital Market Inclusion''.
Yuguda, represented by Mr Temidayo Obisan, the Executive Commissioner, Operations of SEC said the webinar would facilitate the cross-fertilisation of ideas among relevant stakeholders to foster access to capital market inclusion.
He said that the Central Securities Clearing System (CSCS) indicated that there were about 13.4 million accounts in the system, out of which only about 564,000 accounts had traded in the last seven years.
"Given the enormity of the task before us, it is necessary that we pursue a collaborative and coordinated approach toward providing the myriad of challenges impeding the rapid uptake of financial products and services, especially capital market products.
"SEC is actively involved in wide financial sector initiatives in the financial inclusion landscape in Nigeria.
"We will continue to engage and coordinate other regulators like CBN, PENCOM, NAICOM, NDIC, NCC, and others to foster access to financial products and services to all Nigerians,'' Yuguda said.
Mr Bolaji Balogun, the Chief Executive Officer, Chapel Hill Denham said that about 2.5 per cent of citizens of the country were investing in the capital market.
Balogun, also the Chief Investment Officer of the Nigeria Infrastructure Debt Fund, said that sound financial literacy would help to build a better understanding of risks and improve participation.
"To make investing simple and accessible to every Nigerian, we need to build market wide commitment to financial education,'' she said.
Mrs Abike Dabiru-Erewa, the Chairman of Nigerians in Diaspora Commission (NIDCOM) said the commission was working with about 17 million Nigerians in the Diaspora.
She said that the commission was committed to working with SEC to get the Diaspora population to facilitate domestic investment in the market.
Mrs Tope Omojokun, the President, Fund Managers Association of Nigeria stressed the need to invest in technology to promote capital market inclusion.
According to her, bringing the unbanked into formal finance is key to the development goal in an emerging market.
Mrs Toyin Sanni, the Chief Executive Officer, Emerging Africa Capital Group said that 36 per cent of women and 24 per cent of men were financially excluded.
Sanni listed some of the barriers to women's financial inclusion to include irregular income, unaffordable cost of financial services and financial literacy constraint, among others.
She suggested a capital market wide quota for women to be represented in boards to enable them contribute to decision making and participation.
Mr Hicham Elalamy, the Executive Director, Support and Development divisions, Moroccan Capital Markets Authority (AMMC) said the authority was producing small modules on capital market.
He said the modules were being given to university teachers in Morocco to foster capital market education among undergraduates, adding that it could be adopted in Nigeria.