PHEDC Corrupt, Offering Poor Services – Ibom Power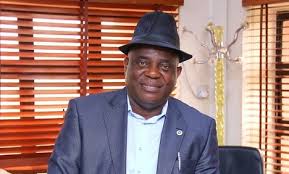 Uyo — The Managing Director of Ibom Power Plant in Akwa Ibom State, Engr. Mayen Etukudo, said the Port Harcourt Electricity Distribution Company (PHEDC) has been taken over by corruption.
He said most of the employees are only interested in bill collection rather than the technical aspects of the job, adding that it has hindered the DisCo from providing electricity to households in the state.
In an interview in Uyo on Sunday, Eutkudo said: "Most of the people in PHEDC are not supposed to be there. About 70 to 80 per cent of PHEDC staff are ex-bankers, who pay attention to bill collection rather than doing the technical aspects of the job.
"They brought in some old retired NEPA staff and they don't even listen to them. Corruption has taken over PHEDC. Do things work in this country? If things are to work there will be no distribution company in Nigeria."
He also said in the determination to provide 24 hours electricity supply, Governor Udom Emmanuel distributed 442 transformers in the state. He however said the complaints of lack of electricity across the communities were because PHEDC had not provided supply to those lines.
Etukudo who is also the Senior Assistant to the Akwa Ibom State Governor on Power, lamented the dismal performance of DisCos in Nigeria. He called on state governments and private individuals to take over the business of running the distribution companies, saying the present arrangement was not profitable for Nigeria.
When the Corporate Affairs Manager of PHEDC, Mr. John Ogar, was contacted for a reaction to the claims, he said he would not comment immediately.
"I have no comment for now, but I promise to respond to the issues raised at a later time. Thank you," John said.