Oil spill: ExxonMobil gets 21 days ultimatum to pay compensation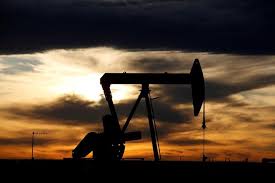 Akwa Ibom Oil Producing Community Development Network (AKIPCON) and 1000 other affiliated groups have issued ExxonMobil a 21days ultimatum to pay compensation to communities affected by oil spills.
The groups said ExxonMobil has failed to pay compensation to communities affected by its estimated 30,000 barrels of crude oil spills due to equipment failure, which happened on June 29, 2014 , in Akwa Ibom State.
A statement signed by the President General of AKIPCON, Dr Ufot Phenson and made available to Journalists on Tuesday in Uyo, said medical reports showed that the devastating effect of the spills led to the deaths of many and disrupted the means of livelihood of others.
Dr Phenson said the oil company was not taking necessary measures to prevent the occurrences of incessant oil spills or oily waste discharges.
"AKIPCON has strongly kicked against ExxonMobil who keeps on discharging treated effluent wastes, oil-spec products, oily waste, oily organic sludge, storm water, surface drainage, polluted water from tank farms (QIT) into Douglas Creek on daily basis," the statement reads.
It said these, are eventually washed and deposited into Qua Iboe River, Atlantic Ocean and other adjoining rivers, streams, swamps with attendant pollution of the environment and see foods, killing fishes among others.
According to the statement, the Joint Investigation Visit (JIV) recommended among other things payment of adequate compensation to the affected communities, but ExxonMobil who was a member of the JIV team, bluntly refused to honour the report it was a signatory to.
It also noted that a later addressed to the Counsel to Ikot Ebidang Special Caretaker Committee, Onna LGA, (Freedom Chambers, Uyo) and signed by Dr Emmanuel I. Kachikwu – Executive Vice Chairman /General Counsel of ExxonMobil, the company admitted the spill but had never done anything about compensation to the victims.
AKIPCON said: "It is only in Nigeria that oil companies grow wings and do not comply with the laws meant to regulate their activities. They do not also comply with International Best Practices as they live above the law, whereas, the reverse is the case in their own country."
"Otherwise, farmers and fishermen in the state will jointly take other necessary steps to obtain their rights from the oil giant."