NIMASA Welcomes Partnerships, Peer Review with Global Marine Industry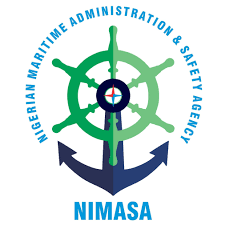 Yemi Olakitan
The director general of the Nigerian Maritime Administration and Safety Agency (NIMASA), Dr Bashir Jimoh stated Wednesday that the organization valued strategic partnerships and peer reviews with Maritime Administrations (MARADs) both within and outside of Africa.
Jamoh pronounced the nation's marine sector to be one of the fastest expanding on the African continent during an interactive session between the Senate Committee on Marine Transport and Chief Executive Officers of government agencies involved in the industry.
"We regularly do peer review sessions for marine Administrations worldwide, not just on the African continent. Reviews with the Maritime Port Authority of Singapore MPA and the South African Maritime Administration SAMSA have taught us a lot.
We have also offered marine governments on the African continent mentoring. Among others, nations like Ghana, Sierra Leone, and the Gambia have come for mentoring on the SPOMO Act, port and flag state administration, and other topics, he said.
Earlier, Senator Wasiu Sanni Eshinlokun, the chairman of the Senate Committee on Marine Transport, said that the goal of the interactive session is to make sure that the legislative and the government's implementing organs are on the same page so that Nigerians may profit from the blue economy.
"I believe that brighter days are ahead and the current problem will undoubtedly pass given the Federal Government's dedication and commitment to restoring the economy under the capable leadership of President Bola Ahmed Tinubu. In order to coordinate and oversee the activities and operations in the marine sector, the Ministry of Marine and Blue Economy was established in this regard, he continued.
He claims that the vast prospects in the marine and blue economy and the determination to fully utilize them led to the establishment of the Ministry.
For his part, Commodore Emmanuel Duja Effedua, Rector of the Maritime Academy of Nigeria (MAN) Oron, praised NIMASA's contribution to the academy's transformation into one of the best in the world during his presentation.
According to Effedua, "MAN Oron now boasts cutting-edge training tools for seafarers that are on par with the best available globally, and NIMASA'S dedication to sponsoring the academy played a big influence in the results documented in the acadNPA takes on Shippers' Council as 2023 Maritime Cup kicks off