Nigeria's Ambitious Energy Transition Plan: Paving the Way to Net-Zero Emissions by 2060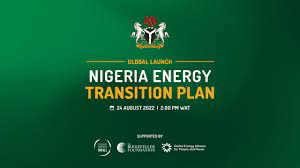 By Faridat Salifu
In 2022, Nigeria unveiled a groundbreaking initiative known as the Nigeria Energy Transition Plan. This plan is designed to pave the way for the nation's ambitious goal of achieving net-zero emissions by 2060.
This comprehensive plan targets significant reductions in emissions across five key sectors: Power, Cooking, Oil and Gas, Transport, and Industry. Notably, the power sector holds the highest share of emissions in this endeavor.
The Nigeria Energy Transition Plan is laudable for its strategy to steer away from fossil fuels like oil, coal, and gas, which have traditionally fueled power generation in the country. Instead, the plan seeks to harness renewable energy sources, including biomass, hydro, geothermal, wind, solar, and other emerging technologies. This transition is gaining momentum, with far-reaching implications for industries and the economy.
The paradigm shift in energy generation and transmission demands complex decisions from the power industry, stakeholders, and policymakers at all government levels. Investments are increasingly flowing into emerging renewable energy sectors, resulting in shifts in energy labor markets. As conventional thermal power faces a potential decline in its workforce, new opportunities in areas such as CO2 recovery and plant efficiency enhancements are emerging.
It is imperative that the replacement of energy sources remains as reliable as conventional fossil fuels, as this transition will impact industries such as manufacturing, construction, agriculture, and, most significantly, the power sector. Power, being the cornerstone of industrialization, plays a pivotal role in any nation's development, and Nigeria is no exception. Yet, Nigeria has long grappled with insufficient power generation capacity, leading to frequent outages and limited electricity access for its 200 million residents.
The nation's power generation primarily relies on fossil fuels, especially natural gas, with smaller contributions from hydroelectric and coal-fired power plants. Although Nigeria possesses abundant oil, gas, hydro, and solar resources, its installed generation capacity of around 13GW falls significantly short of the nation's electricity demand. Efforts to diversify the energy mix with renewables like solar and wind have been ongoing but face challenges in the transmission network, which struggles to efficiently deliver power to distribution networks.
The Distribution Companies (DisCos), responsible for supplying electricity to consumers, confront issues such as revenue collection, billing accuracy, and technical losses, hampering their operational efficiency and investment capacity. Nevertheless, initiatives like the National Renewable Energy and Energy Efficiency Policy (NREEEP) are driving efforts to promote renewable energy and enhance energy access in underserved areas, including through mini-grids and off-grid solutions.
The nexus between the Nigerian Energy Transition Plan and the power sector is indisputable, as the plan outlines the blueprint for a cleaner and more sustainable energy system, with the power sector serving as the driving force for these transformations. This sector contributes about 27% of emissions due to off-grid diesel/petrol generators and on-grid combustion in power plants. Aligning the power sector with the energy transition plan is pivotal for reducing emissions, enhancing energy security, and achieving environmental sustainability.
Recent developments in the power sector hold promise for the success of the energy transition plan. Constitutional amendments have granted states nationwide the authority to license, generate, transmit, and distribute electricity, allowing them to tailor electricity market frameworks to their unique capacities and needs. The recently enacted Electricity Act 2023, which consolidates legislation related to the electricity supply industry, places particular emphasis on renewable energy utilization, signaling a positive shift toward sustainable energy practices.
Efficiency measures, innovation, and substantial investments in infrastructure and research and development are essential components of the energy transition in the power sector. Robust policy and regulatory frameworks will incentivize renewable energy adoption, set emissions reduction goals, and promote energy efficiency initiatives.
As Nigeria seeks to extend energy access to all citizens while striving for net-zero emissions by 2060, the power sector's role in the energy transition is pivotal. It promises to deliver clean, affordable electricity to underserved communities, fostering social and economic development while advancing sustainable development goals, enhancing energy security, reducing carbon emissions, and securing a cleaner energy future for the nation.
Vedanta Zinc International Partners with Enernet Global to Power South African Mining Operations with Solar Energy
By Faridat Salifu
South Africa has recently taken a significant step towards decarbonization as Vedanta Zinc International, a prominent mining group, partners with the independent power producer (IPP) Enernet Global.
Their collaboration aims to transition the Black Mountain mining operations in the Northern Cape province to rely on clean, photovoltaic solar energy.
Black Mountain, a site where Vedanta produces copper, lead, zinc, and silver as a by-product, will undergo a transformation powered by renewable energy. Enernet Global, headquartered in New York, USA, will finance and construct a 12 MW solar photovoltaic power plant in the Namakwa district, a region with ample solar potential. This facility is anticipated to generate an impressive 29 GWh of electricity annually.
Pushpender Singla, Vedanta's Executive Director and CFO, expressed their commitment to reducing carbon emissions by a substantial 35,000 tonnes and incorporating 76% renewable energy into their operations by 2027. The ultimate goal is achieving carbon neutrality by 2040. According to Enernet, the 12 MW solar power plant will have a significant environmental impact, preventing the emission of approximately 12,244 tonnes of CO2 equivalent per year.
Beyond its environmental benefits, the solar power plant will also enhance Vedanta's operational reliability by reducing dependence on South African state-owned utility Eskom. In recent years, Eskom's electricity network has faced challenges, including load shedding. The project is scheduled to commence in the first quarter of 2024 and is expected to span nine months. Subsequently, Enernet Global will oversee the operation of the solar power plant for an impressive 25 years.
This initiative marks a pivotal step towards sustainable and environmentally responsible mining practices in South Africa, highlighting the growing importance of renewable energy in the country's industrial landscape."
Egypt Explores Thermodynamic Solar Power for Seawater Desalination
By Faridat Salifu
The Egyptian Electricity Holding Company (EEHC) is leading the initiative, with participation from companies such as Aqualia, Scatec, Engie, Amea Power, and Toyota Tsusho.
Egypt is launching a project to harness thermodynamic solar energy for seawater desalination. The EEHC has initiated a second phase of a public-private partnership (PPP) to construct five concentrated solar power (CSP) plants.
These CSP plants will be established in Egypt, primarily in the north-western region of the country, addressing water scarcity issues.
The project aims to produce clean electricity for 25 years, powering desalination plants capable of producing 400,000 m³ of fresh water per day.
This move is Egypt's step into the realm of thermodynamic solar energy production, a departure from its previous focus on photovoltaic solar and onshore wind power. CSP plants are chosen for their efficiency in supplying electricity even after sunset, making them a valuable addition to Egypt's renewable energy mix.
The investment for this venture is estimated at $270 million, targeting a combined capacity of 250 MW across the CSP plants. Several companies have been selected to participate, marking a significant shift towards utilizing thermodynamic solar energy in Egypt's power generation and water desalination efforts.