New Environment Perm Sec urges Staff to uphold service ethics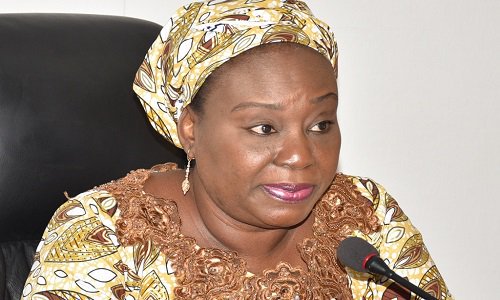 Following the announcement by the Head of the Civil Service of the Federation, Dr Folashade Yemi-Esan of posting and redeployment of Federal Permanent Secretaries as approved by President Muhammadu Buhari, the new Permanent Secretary in the Federal Ministry of Environment, Mr Abel Olumuyiwa Enitan has assumed office, tasking staff of the Ministry to maintain the ethics of Federal Civil Service with professionalism and discipline.
Enitan who was redeployed from the Federal Civil Service Commission also emphasised on the need for collective efforts towards the success of the environment sector in line with the aspirations of President Buhari's administration.
Speaking at a handing over ceremony in Abuja, Enitan said officials of the Ministry have been doing a great job going by the general progress recorded by the Ministry and the impact its programmes and policies have recorded on addressing the issues of Climate Change, the ecosystems and other environmental challenges in the country.
"Therefore, I am not here to re-invent the wheel but rather to work with you like a family to achieve the mandates of the ministry", he stated.
He said his posting to the Federal Ministry of Environment is a privilege, pointing out that the Ministry is one whose policies affect positively on the nation and the lives of its people in every facet of live.
While calling for the full support of staff of the Ministry, he encouraged them to uphold the ethics of the Civil Service through hard work, discipline and respect for superiors no matter the challenges they may encounter in the course of discharging their duties.
Earlier, the Director of Planning, Research and Statistics of the Ministry Dr Bolatito Obisesan called on the Directors of the Ministry to extend their experiences and cooperation to the new Permanent Secretary so that they could both make the mandates of the Ministry to be more successful.
"We have been able to raise the Mandate of this Ministry to greater heights in the last few months when I was overseeing the office of the Permanent Secretary .
"This could be attributed to the loyalty, dedication and hard work of the Directors and Staff," she noted.