NEMA urges Osun Govt. to take proactive measures against flood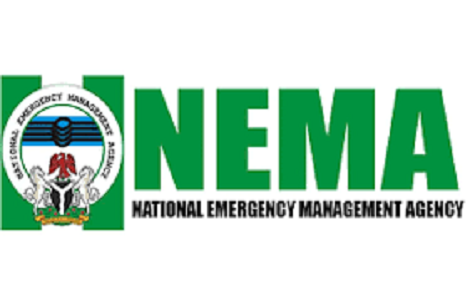 The National Emergency Management Agency (NEMA) has called on the Osun Government to put more proactive measures in place to mitigate the effects of predicted floods in the state.
The NEMA Director-General, AVM Muhammadu Muhammad (Rtd), made the call during an advocacy visit to Gov. Gboyega Oyetola on Friday in Osogbo.
Muhammad, who was represented by Air Commodore Edward Adedokun, Director of Search and Rescue, NEMA, said that floods had became recurrent in some states as a result of climate change.
The NEMA boss said that this necessitated all stakeholders to strategise to minimise its impact.
He said, "The annual forecast for 2020 rainfall prediction and outlook has identified some flood risk areas in some states, in which Osun happens to be included.
"The highly probable flood risk areas in Osun include Odo-Otin, Irewole, Obokun, Irepodun, Ilesa-West, Atakunmosa, Osogbo, Ede South and Egbedore.
" I want to request the state government to take proactive and necessary mitigating measures to curb any flood disaster.
" The Annual Flood Outlook informed that 102 local government areas in 28 states fall within the highly probable risk areas.
" We have 275 local government areas in 36 states including the Federal Capital Territory, which fall within the moderately probable flood risk areas.
" The remaining 397 local government areas fall within the low probable flood risks areas.
" It is imperative to activate all plans and measures against the prediction as the season moves towards the peak," Muhammad said.
He also urged the state government to direct the State Emergency Management Agency, local government authorities and other response agencies to put in place preparedness actions.
The NEMA boss appealed to government to take precautionary measures such as public enlightenment, evacuation of residents at river banks and clearing of water channels and drainage systems
He called on the State Emergency Management Agency (OSEMA) to synergise with other key stakeholders to help activate its plans whenever any disaster happened.
In his remarks, Gov. Oyetola commended NEMA for the visit, saying it would further strengthen the level of preparedness against any flood disaster in the state.
Represented by the Secretary to the State Government, Mr Oluwole Oyebamiji, the governor said the state was looking forward to Federal Government assistance in tackling the menace of flood disaster.
Oyetola said the state had embarked on dredging of major rivers and streams identified as major flash points in the state.
He said that the state had also embarked on aggressive public awareness to enlighten people not to indulge in dumping of waste in drainage systems and waterways.
Oyetola said that his administration recently inaugurated an Ethanol plant in partnership with private investors in a bid to mitigate the effects of climate change.