NatureNews Editorial: Word Food Day and Nigeria's Food Crisis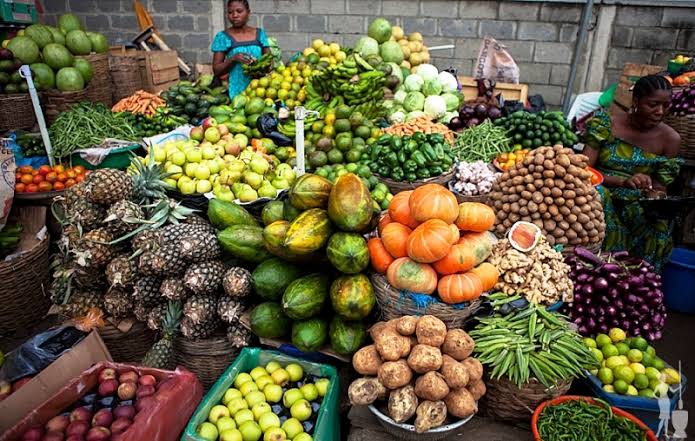 Today, October 16, is World Food Day, a day designated in 1979 by the Food and Agriculture Organization, FAO, an agency of the United Nations. The day is meant to promote global awareness and elicit action for those suffering from hunger and food crisis worldwide.
As we mark this year's World Food Day, with the theme "Grow, nourish, sustain together. Our actions are our future", NatureNews calls attention to environmental crisis that have terribly affected food production, processing, storage and distribution in Nigeria and many parts of Africa. Interestingly, most of the risks to food production and supply are caused by human activities.
In Nigeira, terrorist insurgency, farmers/herders clashes, kidnapping and banditry have sent many away from agricultural activities, leaving food production at very low level.
Apparently, lack of good infrastructure is a major contributor to the challenges of food production, distribution and storage in Nigeria. Food is transported and preserved in the most unhygienic manner. This is often attributed to lack of infrastructure such as good road network and electricity.
All this is agajn tied to poor funding. Oxfam, a global aid agency reported that the Federal Government's annual average of 1.4 percent budgetary allocation to agriculture in the last six years has failed to improve farmers' output as low yield per hectare of most food and cash crops persist.
In 2019, Nigeria's budgetary allocation to the agricultural sector fell by 47 percent from N203 billion in 2018 to N107billion despite the government claim that it was working towards attaining food security.
Oxfam maintained that the yearly poor budgetary allocation to Nigeria's agriculture cannot at the barest minimum address issues relating to mechanisation, insurance and research and development, among others that have continued to impact farmers' productivity negatively.
The situation is worst in 2020 as government reviewed downward its 2020 budget benchmark amid oil price fall triggered by the Covid-19 global pandemic.
The sector has fallen short of N3.65 trillion investment if the country had adopted the 10 percent agriculture funding treaty it signed in the last six years.
We recall that in 2003, Nigeria signed the Maputo agreement to allocate 10 percent of its annual budget to the development of agriculture in a bid to promote food security and maximise growth. But successive governments have failed to implement the treaty.
In nearly all the states of the federation, agricultural investment is remarkably low, and falls short of the 10 percent Maputo declaration recommendation.
And now floods and covid-19 have compounded the problem. Of course, there is no evidence that coronavirus is transmitted through food. Yet it has caused hard times for farmers. It is transmitted when an infected person coughs and sneezes droplets, which are then picked up by another person.
It is said that due to intensive flooding, 90 percent of farmers have lost what they cultivated this year. Worst hit perhaps is Nigeria's biggest rice producing state, Kebbi, that had projected 2.5 million tons this year. It is estimated that the flooding that ravaged many states in Nigeria had destroyed over 25 percent of the protected 8 million tons of rice this year. The food crisis was indeed exercerbated by the emergence of coronavirus with its attendant shocks and uncertainties which caused total shut down of economic activities, resulting in a huge food losses. Expected the cost of food production rose and those who were in the food distribution process had rough times doing their business.
For Nigeria to achieve food sufficiency, the country has to increase food production though mechanised farming and giving maximum support to young farmers. Insurgency and other forms of security breaches must be quelled.
Research findings in numerous universities and research institutes should be put to practicable task. Their work should help farmers improve agricultural practices.
It is not only working for food production, government should ensure that food for consumption is safe. Food should be devoid of hazardous materials. The use of herbicides and pesticides compromises the quality of food and exposes consumers to danger.
It is a collective responsibility of all citizens to detect, prevent and manage foodborne risks to ensure sustainable development.
This brings to mind the controversy that trailed the application of biotechnology in the genetic modification of plants in food production commonly called Genetically Modified Foods, GMFs. The use of biotechnology to enhance nutritional value has thrown up a number of fundamental questions yet GMFs have crept into Nigeria and other countries.
Nigeria has been a recipient of food aid from countries like the United States, that are renowned for producing genetically modified foods.
We recall that in 2004, Nigeria signed a Memorandum of Understanding with the United States government agreeing to support GM crops. Are GMFs really a good substitute for the natural and traditional foods?
In Nigeria, food is mainly produced by the rural people. Vulnerable rural communities cannot engage in meaningful farming activities. Preventing atrocities in the rural farming communities is key to food production.
It is equally imperative that government grants small scale farmers Covid-19 intervention fund. This can be in form of provision of fertilizer, improved seeds, agrochemicals and spraying machines free of charge.
This intervention will enhance the economy of farmers affected by Covid-19 pandemic. As farmers warm up for the dry season farming, now is time to begin the process of registering the farmers for the intervention scheme. Registration can be done through the farmers associations.
The UN said food is a basic human right, yet many people live with chromic hunger. Children under five years die due to malnutrition while many suffer stunted growth. This is unacceptable.
As we mark World Food Day, we expect government and relevant stakeholders in the food production and distribution chain to come up with ways that will help tackle hunger especially among children and internally displaced people. To realise the objectives of this year's World Food Day, we all must insist that protocols on food production and supply are enforced worldwide.