Namibia's Ambitious $20 Billion Green Hydrogen Project Spark Concerns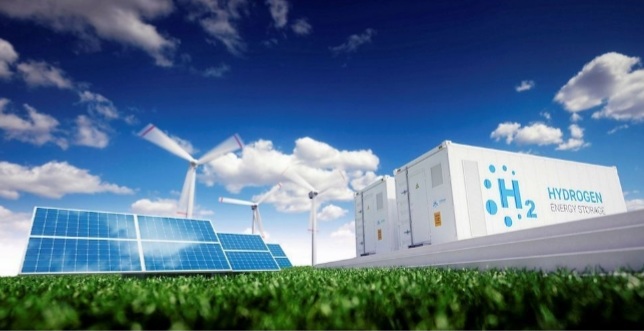 By Faridat Salifu
A recent investigation into an EU-backed green hydrogen project in Namibia has sparked concerns regarding its potential impact on nature and livelihoods.
While Namibia, with its abundant renewable resources, stands to benefit from the project, questions about the secretive tender process, job prospects, and effects on wildlife and livelihoods need careful consideration.
Namibia's pursuit of a $20 billion green hydrogen investment, surpassing its entire GDP of $12 billion in 2022, signals a bold move towards environmental sustainability and economic revitalization.
The project, backed by the EU, aims to decarbonize challenging sectors like fertilizers, steel, and shipping, offering the promise of ushering in a new era of sustainable development.
However, as scrutiny and concerns surround its potential impact on nature and local communities, it is crucial to approach funding negotiations with the EU through careful considerations and transparent dialogue.
Balancing the anticipated benefits with a steadfast commitment to environmental preservation and community well-being is pivotal.
This ensures that the project becomes a beacon of responsible prosperity for Namibia and its people.
The $20 billion green hydrogen project in Namibia holds substantial potential to impact the country's economy and global efforts to decarbonize industries. It presents opportunities for investment and job creation, particularly in hard-to-electrify sectors like fertilizers, steel, and shipping.
Nevertheless, there are complex considerations and potential consequences that demand careful attention.
Transparency and accountability are paramount for the responsible and sustainable development of large-scale projects, especially as they involve significant transformations of local environments and communities.
Transparent processes, clear communication of potential impacts, and adherence to international standards for environmental and social impact, as well as financial transparency and governance, are essential.
While the project involves international entities and investment from the European Investment Bank and the Dutch government, it is crucial to ensure alignment with global standards.
The realization of projected benefits, including job creation, technology transfer, and economic upliftment, must be done in a fair and equitable manner for the local population.
Addressing the skills gap and declining local construction capacity requires focused attention. Commitment to targeted training interventions and opportunities for local participation is crucial for the project's success and long-term sustainability.
As the project progresses, thorough environmental and social impact assessments are imperative.
Concerns raised by experts and residents should be taken seriously, and open, inclusive dialogue with local communities, transparent communication of progress, and a commitment to responsible and sustainable practices will be key in building trust and ensuring a positive and lasting impact.