NAFEST 2020: Lalong wants promotion of Nigeria's image through culture, food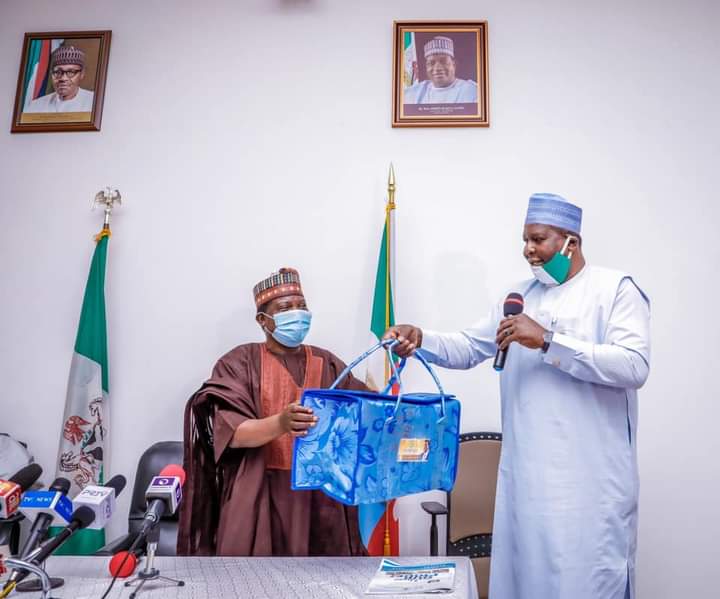 Gov. Simon Lalong of Plateau has called for the promotion of Nigeria's image through culture,food and indigenous fabrics.
Preparations have already begun for the 33rd edition of the National Festival For Arts and Culture (NAFEST) to be hosted by the state.
Lalong made the call on Wednesday during a courtesy visit paid to him by the Technical Committee of NAFEST led by the Director-General of the National Council of Arts and Culture(NCAC), Otunba Segun Runsewe , at the Government House, Jos.
He said NAFEST was a platform to showcase the potential of Nigeria and market its rich cultural heritage, saying this would boost economic development and the progress of the country.
He commended NCAC for promoting the image of the country both within and outside Nigeria, saying NAFEST would showcase the country as a tourism hub and therefore, attract tourists.
The governor said preparations had reached advanced stage to host NAFEST in the state, saying work would commence on the Prof. Luka Bentu Theatre as part of the exercise.
"We are doing our best to see the possibility of doing NAFEST at the theatre even if its not completed, "he said.
He assured the NCAC Boss that the state was safe for the festival, explaining that the high number of COVID-19 cases was because of the high testing capacity of the state.
He said Plateau had a unique weather for the comfort of visitors and that it was home to historical sites, including the oldest golf course in Nigeria established in 1913.
Lalong wished the director-general and his delegates a fruitful technical session for the success of NAFEST that is scheduled to hold in November.
Runsewe thanked the governor for his commitment toward the success of NAFEST in Plateau.
He said that there was no sentiment in developing the cultural sector, saying it was primarily to empower people and celebrate the rich cultural heritage of various groups in the country.
He said the vision of NAFEST was to promote the patronage of indigenous cultural products , saying they were working toward ensuring that every golfer in Plateau dressed in local fabrics during the festival, saying it would be the beginning of adopting the practice.
The director-general said a special COVID-19 temperature apparatus and dispenser were brought to the state for use to combat the pandemic, saying Plateau deserved the best.
Runsewe presented indigenous laptop bags and other gifts to Gov. Lalong,his wife Regina, and members of his cabinet members, as part of the occasion.
25 States are already in Jos for the 51st technical session to ensure the success of NAFEST whose theme is:"Cultural Dynamism and Post COVID-19″.