Mining activities suspended in Niger over environmental degradation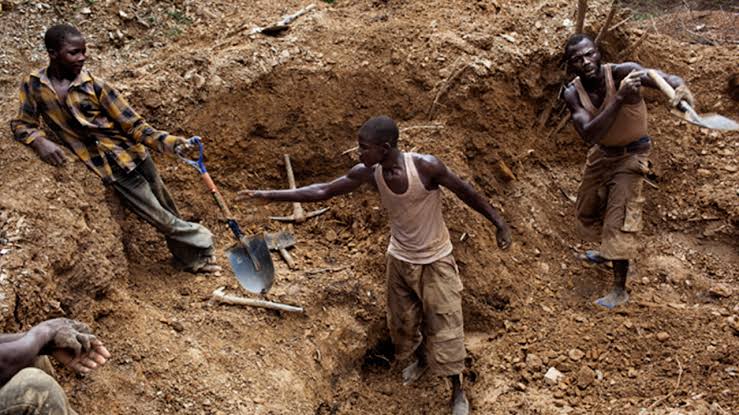 Worried by the negative impact of mining in Niger state, the state government has ordered the suspension of mining activities in order to address issues of environmental degradation and insecurity.
This decision is bind on two local government areas of Paikoro and Shiroro that are mostly affected by the activities of the miners.
According to the Secretary to the State Government (SSG), Ahmed Ibrahim Matane said the measure to suspend mining activities in the areas underscores the breakdown of security and environmental degradation.
Recalled that the state had been faced with a lot of insecurity in the last few years which many complained that the activities of the Miners contributed to it while the state also grapple with the challenge of environmental degradation.
Matene also revealed that Government has to be decisive as the environmental degradation and insecurity caused by the activities of Miners in the areas has reached an alarming stage; therefore require urgent attention to bring back sanity in the affected Local Governments.
According to Ahmed Matane, "protecting the sanctity of life and property of the people of the State is irrevocable; therefore Government will not scale-down the pressure on the armed bandits, kidnappers, cattle rustlers as well as illegal miners until they are totally flushed-out of the State".
"May I appeal for the cooperation of the Nigerian Miners Association in the State, local communities, especially the traditional and religious leaders within the affected areas to cooperate with the security agencies with a view to ridding the State of criminal elements", the statement added.
It would be recalled that the State Government recently directed the immediate suspension of mining activities in Gurmana, Anguwan Kampani, M.I. Wushishi Housing Estate, College of Education, Army Barracks and Lapan-Gwari as a result of security, health, environmental hazards and the illicit drug peddling in the areas poses to the people.
The suspension of mining activities in the areas mentioned also followed report that clearly established a strong and glaring nexus between the activities of bandits, prostitution, gangsterism and illegal Miners with both mutually re-enforcing each other.