Lagos State pledges to partner with Ekiti on environmental sustainability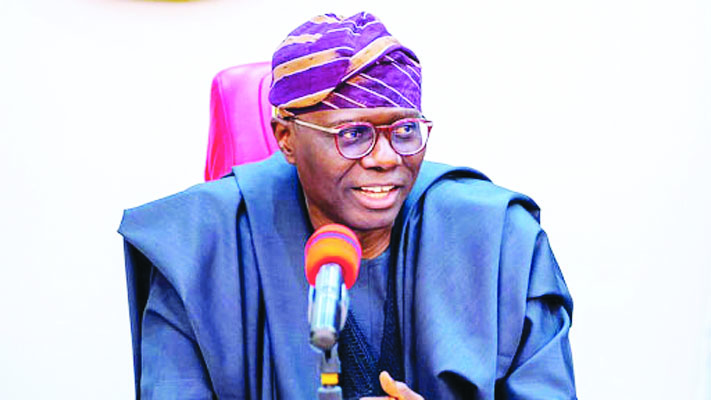 By Grace Samuel
The Government of Lagos State has pledged its readiness to partner Ekiti State Government on environmental sustainability as it played host to the state's delegates from the environmental sector.
This is contained in a statement signed by Kunle Adesina, Director, Public Affairs, MOE & WR, and obtained by newsmen in Lagos.
While receiving the guests led by the Commissioner for the Environment in Ekiti State, Mrs Tosin Aluko-Ajisafe, and her counterpart in Lagos State, Tokunbo Wahab, said that knowledge sharing was very essential to the development of any state that aspires to grow.
Wahab said that people some people finds nothing wrong in an unorganized environment,thats why the present campaign on how to sanitize the environment has received a backlash he also said that "whatever success might have been achieved in the environment sector in Lagos today have only been achieved through the tenacity of the leaders.
He said the present government administration was determined to move Lagos from the trajectory of a state with a dirty environment through sustained enforcement and series of stakeholder engagement and advocacy campaigns to a mega and smart city.
"It is a reset system like a child that is used to taking milk mixed with honey and water. When you try to change the meal to ordinary water he would resist but when it is for the good of the child, you would stand your ground, and that is leadership, taking him to where he ought to be," Wahab said.
He also emphasised that enforcement was a key component that must be used to achieve set out goals bearing in mind that when enforcement is in place some residents would l embrace the idea while some would resist the change, adding that when enforcement of Laws is not in place, development cannot thrive.
Wahab also encouraged the team from Ekiti to go round the Ministry and Agencies in the Environment sector of the state, rub mind with the officers on ground and tap from their wealth of experience, adding that their presence was a reminder that the state's performance in the sector was worthy of emulation.
The Ekiti State delegate led by the Commissionerof Environment, Mrs Tosin Aluko-Ajisafe, commended the great strides achieved by Lagos State in the Environment Sector, saying that they were confident that whatever they were able to take away for the state would improve the sector in Ekiti State.
Part of the areas the delegates intend to learn from include Solid Waste Management, Recycling, Waste Water Management, Environmental Regeneration and Conservation as well as Climate Change.