Improve supply chain in agriculture sector to curb inflation, Economist urges FG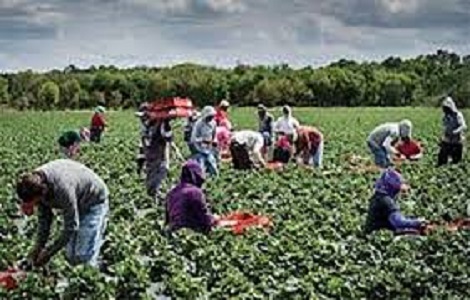 An economist, Dr Bright Eregha, has urged the Federal Government to improve the supply chain in the agricultural sector in order to boost food production and curb inflation.

Eregha, a lecturer in Department of Economics, Pan Atlantic University, Lekki, Lagos State, made the appeal in interview with Naterenews in Lagos on Monday.

The economist said that improving the various supply chain in the agriculture sector was imperative to attain food security.
" The aspect of logistics in the agriculture sector should be better organized in order to better convey farm produce in real time.
"The roads and transportation sector ought to be improved upon in order to connect the farm areas to the urban market," he told Naturenews.

According to him, since the country's economy is an import driven one, the demand for dollars is triggering rise in inflation rate.
He said that the prolonged border closure was one of the factors responsible for surge in inflation at the expense of low productivity.

" The optimum productive capacity of the country's economy is inadequate to meet the huge demand of basic essentials caused by the border closure.
" The action led to the high cost of commodities, and the health pandemic exacerbated the situations," the don said.
Eregha said that flooding in some parts of the country, particularly in the Northern region, which followed torrential rains destroyed many farm produce and thereby spiked inflation rate.

Naturenews reports that Nigeria's inflation has recorded seven months (from February to August) rise to 13.22 per cent in August, according to the National Bureau of Statistics (NBS)'s Consumer Price Index (CPI) Report for August 2020.
Similarly, in August 2020, food inflation increased by 0.52 per cent to 16 per cent from15.48 per cent in July 2020.
This was due to a rise in prices of bread and cereals, potatoes, yam and other tubers, meat, fish, fruits, oils and fats and vegetables.