IDPs in Borno received 325 houses from EU, Mercy corps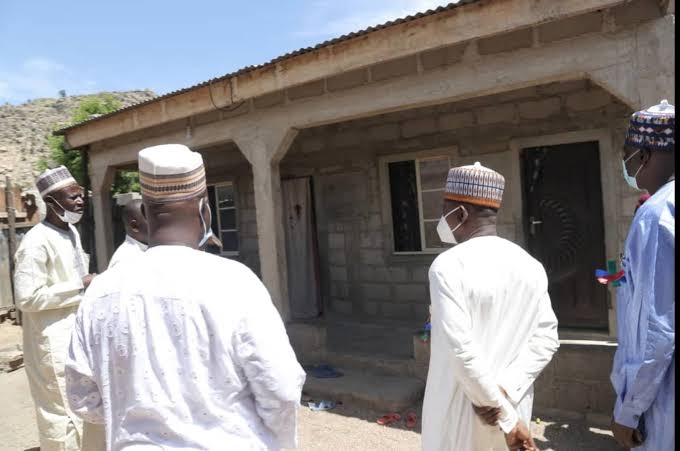 At least 325 permanent shelters have been handed over to Internally Displaced Person (IDP) communities in the Gwoza Council Area of Borno State by the European Union and Mercy corps.
The provision of these shelters was a part of Borno 'Maida' Early Recovery (BMER) programme to provide succor for victims of Boko Haram insurgency.
Mercy Corps' Country Director, Ndubisi Anyanwu, in a statement, disclosed that; "the construction of shelters, is part of efforts provided social protection for conflict affected returnee households in communities."
He noted that the recovery programme, was implemented in the state by Mercy Corps and International Centre for Energy, Environment and
Development (ICEED).
"After 11 months' work of assessing community needs, prototyping a suitable shelter and construction work for IDP returnees," she said, the vulnerable returnee households, IDPs and host community members, each got two-bedroom shelter with a veranda.
He added that the programme would improve local economy, including job opportunties, vendors and supply of building materials.
He continued, "local artisans were actively involved in the construction process, giving community members an opportunity to earn income by actively participating in the rebuilding process.
Read also: Bayelsa distributes relief materials to flood victims
"The support of the Borno State Government through the Ministry of Reconstruction, Rehabilitation and Resettlement (MRRR) ensured community shelter design were met.
"Norwegian Refugee Council (NRC) supported the issuance of land certificates to participants, while ICEED), provided solar home systems and electrical wiring/installations for the shelters.
While receiving shelters for allocation, MRRR commissioner, Mustapha Gubio said that the allocations of houses be based on each individual households, whose homes were torched by insurgents in 2014.